Osvaldo Golijov
Ainadamar
Past production from October - November 2022
Theatre Royal Glasgow:
29 October, 2 & 5 November 2022 (Evenings, 7.15pm)
Festival Theatre Edinburgh:
8, 10 & 12 November 2022 (Evenings, 7.15pm)
Where opera meets flamenco…
In collaboration with Opera Ventures and co-producers Detroit Opera, The Metropolitan Opera and Welsh National Opera


Immerse yourself in the rhythm and pulse of Ainadamar, an astonishing explosion of love, loss, poetry, music, dance, war and the power of memory.
Ainadamar brilliantly reimagines the life of poet and playwright Federico García Lorca, whose politics and sexuality led to his brutal execution during the Spanish Civil War. His story comes to life with startling beauty in this electrifying show. Osvaldo Golijov's Grammy-award winning cinematic score grabs you from the very first beat – weaving together influences from around the world in a mesmerising mixture of opera and the traditional song and dance of Andalusia.
'Golijov's masterpiece, destined to be among the great musical achievements of our time.'
 — Pierre Ruhe, Atlanta Journal-Constitution
Olivier Award-winning choreographer and director Deborah Colker, renowned for her work with Cirque du Soleil, makes her hotly anticipated opera debut, bringing her signature grit, energy and passion to the stage.

'Deborah Colker's production of Ainadamar with Scottish Opera and Opera Ventures is, for me, a revelation full of revelations. I was blown away by the great current of energy made by an ever-evolving counterpoint between music, dance, light and set design. I was, and still am, deeply moved by the coalescence of tragedy and beauty in this production.'
 — Osvaldo Golijov, composer of Ainadamar
This is the UK stage premiere everyone will be talking about.
Ainadamar is the Spanish pronunciation of the Arabic name 'Ayn al-Dam', meaning 'The Fountain of Tears'
Love, loss, and death emerge through the memories of Margarita Xirgu (Lauren Fagan), muse and friend of Lorca (Samantha Hankey). As Margarita tells their story to her student Nuria (Julieth Lozano), Ainadamar looks ahead to Lorca's legacy as an artistic martyr and reflects on his life and works.
Kindly supported by Scottish Opera's New Commissions Circle and Sarah and Howard Solomon Foundation
What the press said
'flamenco rhythms that crackle irresistibly with energy' ★★★★★ The Times
'a powerful 80 minute immersion in the creative life of Lorca' ★★★★★ The Herald
'a simultaneous hit on all the senses' ★★★★★ The Scotsman
'a powerful production of a powerful work' ★★★★★ The Arts Desk
'vibrant and deft' ★★★★ The Guardian
'Golijov's music is underpinned by the gritty, physical spirit of the dance' ★★★★ The Telegraph
'darkly compelling work is a visual feast' ★★★★ The Stage
'visually spectacular in every aspect' The National
'purely and simply, genuine entertainment'  Vox Carnyx
'a total (and often gripping) theatrical experience' The Spectator
What the audience said
'Absolutely mind blowing. The entire audience was riveted from start to finish. WOW.' Audience member, Facebook
'It was utterly breath-taking. Goosebumps throughout!' Audience member, Instagram

'Absolutely adored everything about this glorious, mesmerising, joyful, haunting production.' Audience member, Twitter

'one of the most stunning, moving and gut wrenching live performances I've seen in my life!' Audience member, Instagram
'a brilliant blend of art-forms, cultures & historical perspectives that captures the gamut of emotions. Everything so impressive & memorable.' Audience member, Twitter
'the most wholly-choreographed opera production I can remember - mesmerizing result.' Audience member, Instagram
'In almost 50 years of opera going I have seldom seen an opera that was staged so perfectly!' Audience member, Twitter
Cast & Creatives
Margarita Xirgu
Lauren Fagan

Federico García Lorca
Samantha Hankey

Nuria
Julieth Lozano

Ruiz Alonso
Alfredo Tejada

José Tripaldi
John Savournin

Torero
Dan Shelvey

Maestro
Colin Murray

Solo Niña 1
Annie Reilly

Solo Niña 2
Lea Shaw

Mariana Statues
Julia Fernandez, Riva Grant, Josie Sinnadurai, Dominique Skinner

Bullfighter Dancer
Aitor Hernandez

Dancers
Julia Fernandez, Josie Sinnadurai, Juan Pedro Delgado, Aitor Hernandez

Ensemble
Charlotte Badham, Corinne Cowling, Maya Elliott, Fiona Finsbury, Elena Garrido Madrona, Riva Grant, Beth Mabin, Jane Monari (Dance Captain), Alice Redmond, Dominique Skinner, Chiara Vinci, Rosie Weston

Libretto
David Henry Hwang

Conductor
Stuart Stratford

Director / Choreographer
Deborah Colker

Designer
Jon Bausor

Lighting Designer
Paul Keogan

Video Designer
Tal Rosner

Flamenco Choreographer
Antonio Najarro

Assistant Director
Fernanda Cavalcanti

Sound Designer
Cameron Crosby

Online Programme
Read the synopsis and find out more about Ainadamar in our Online Programme:

On Stage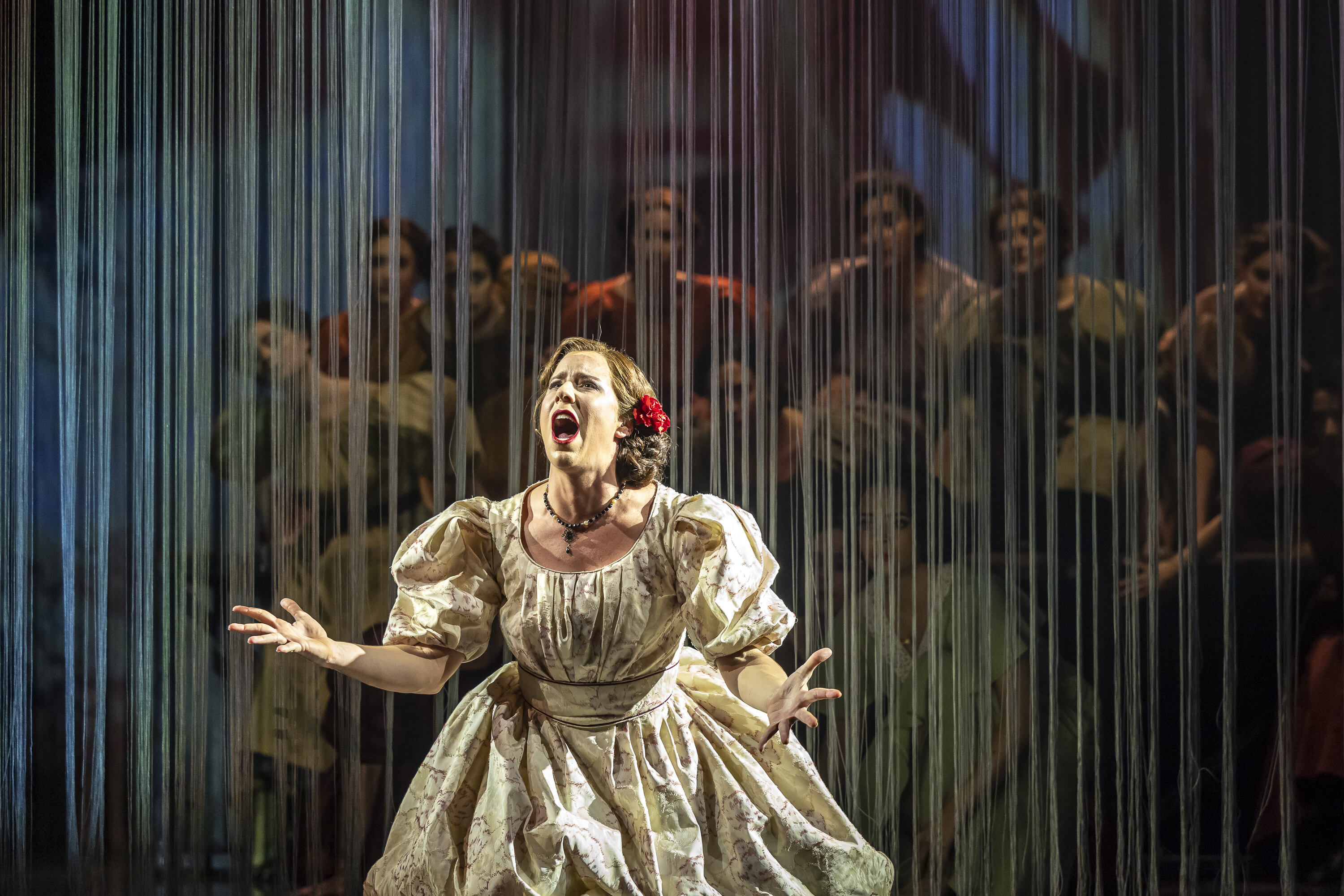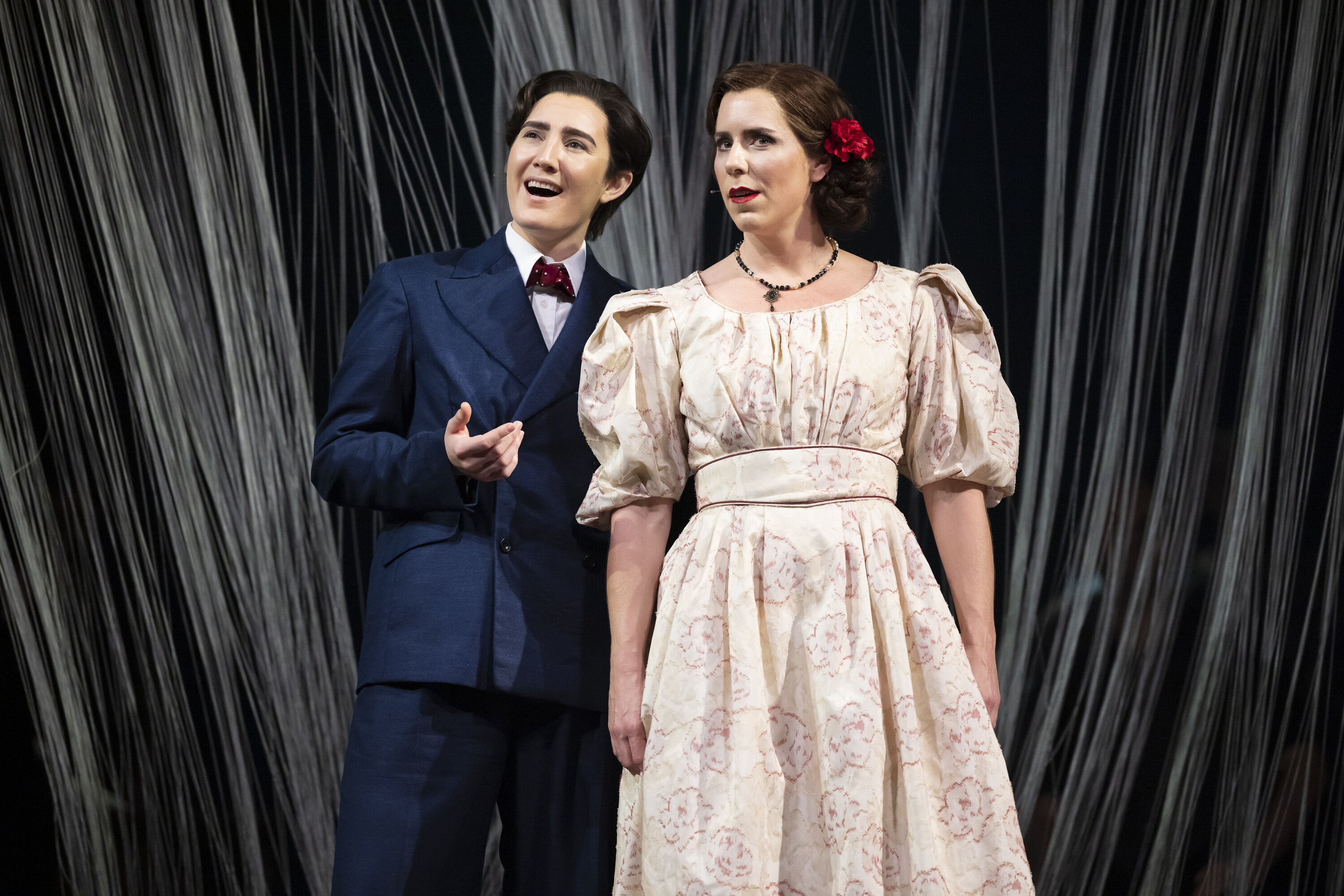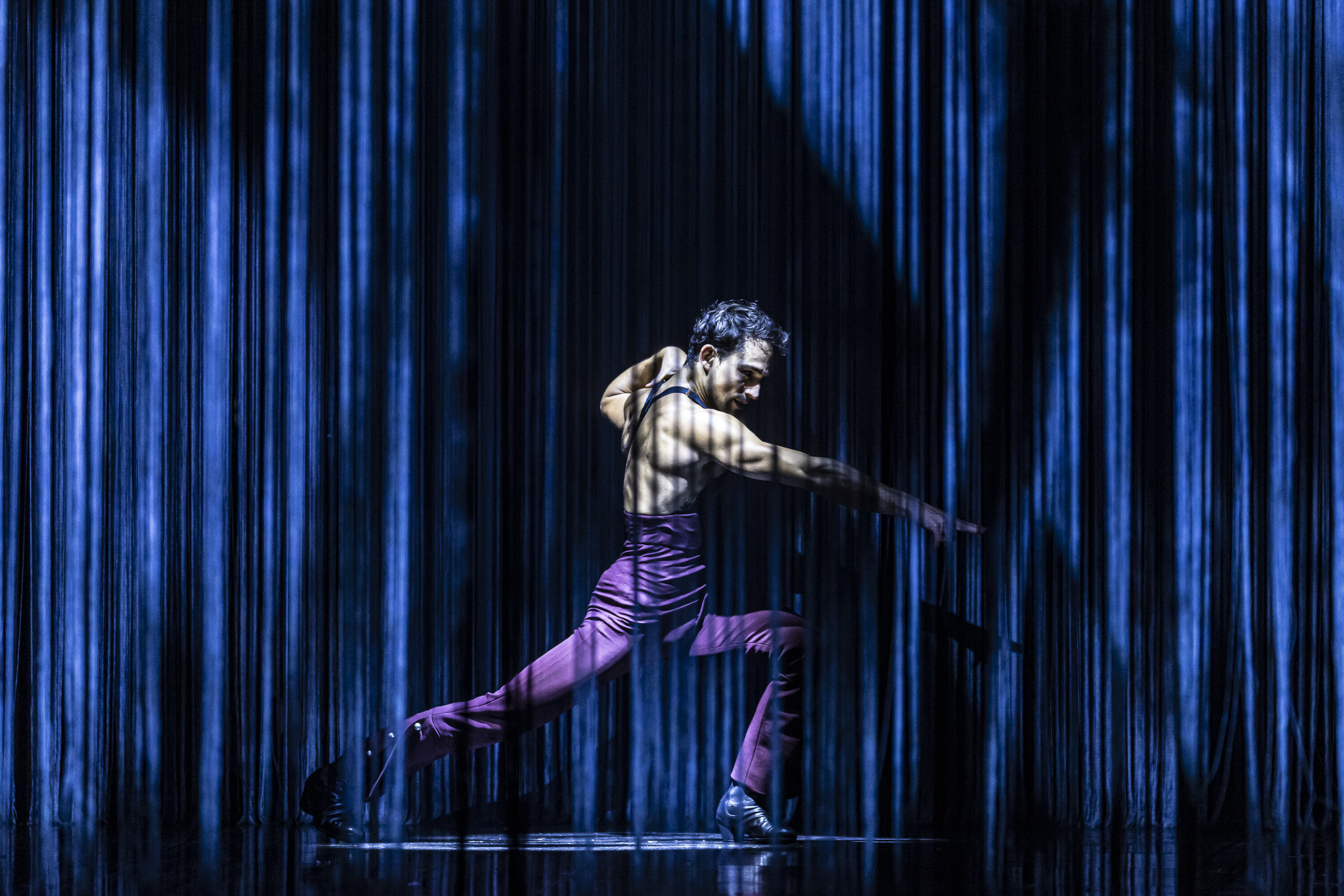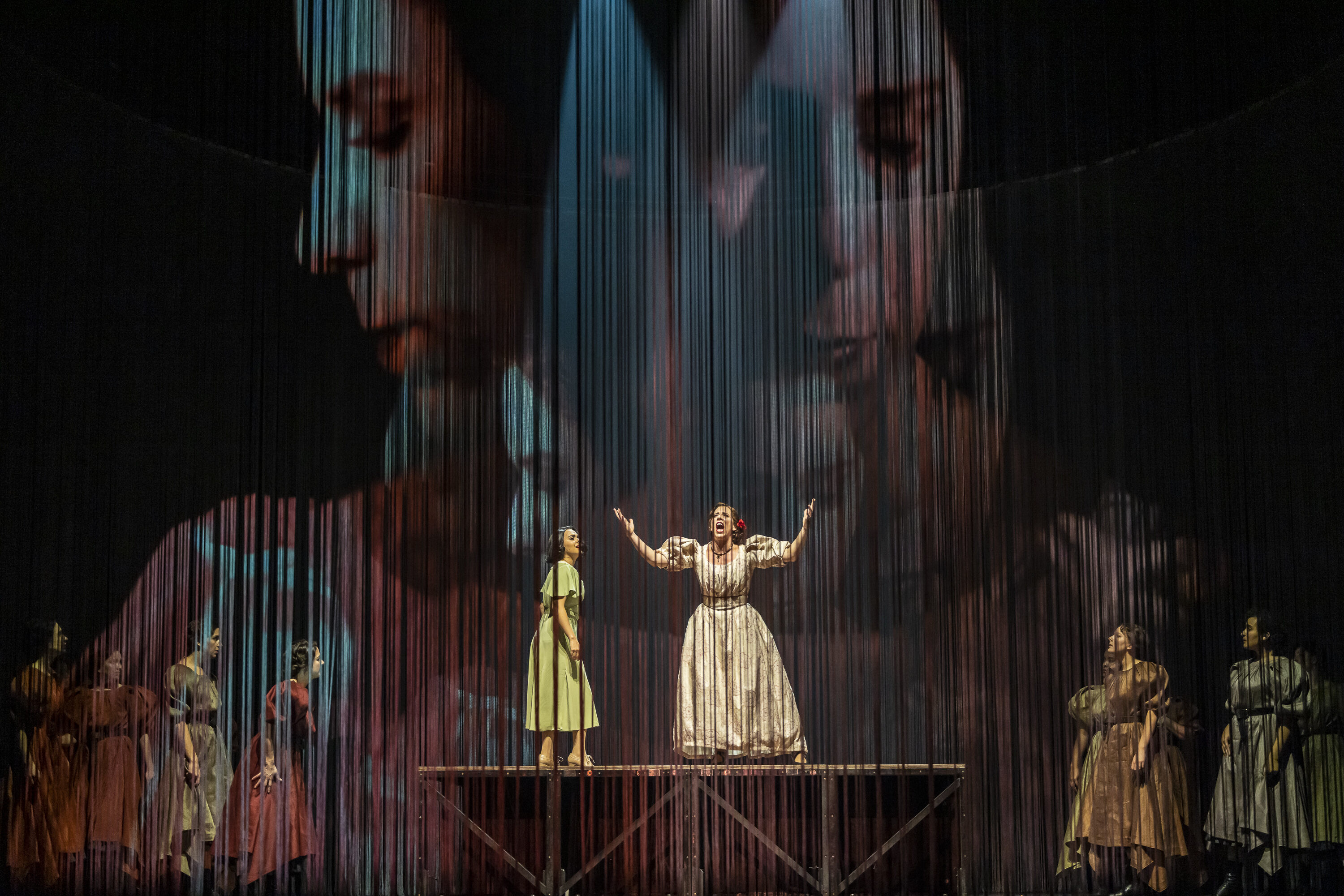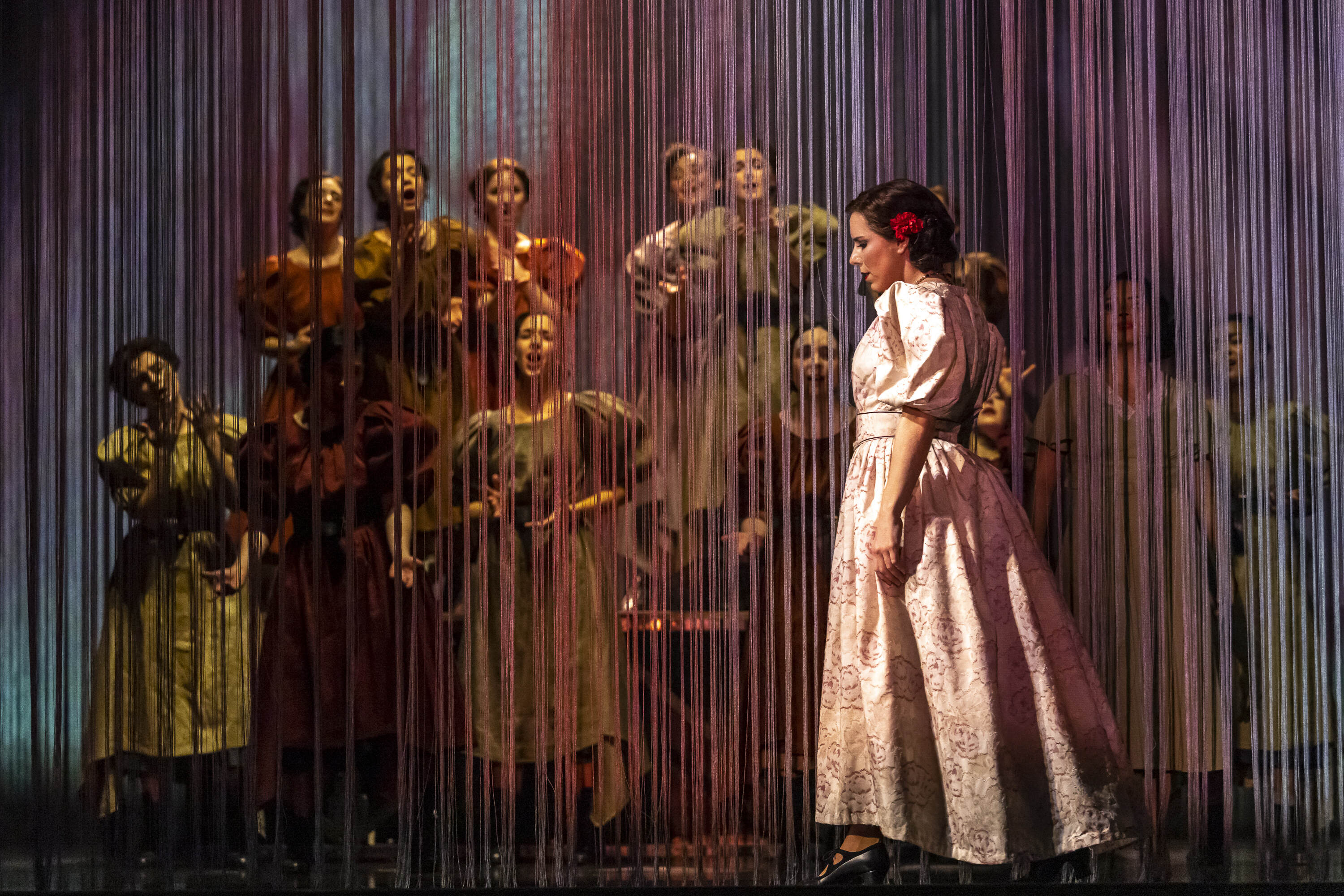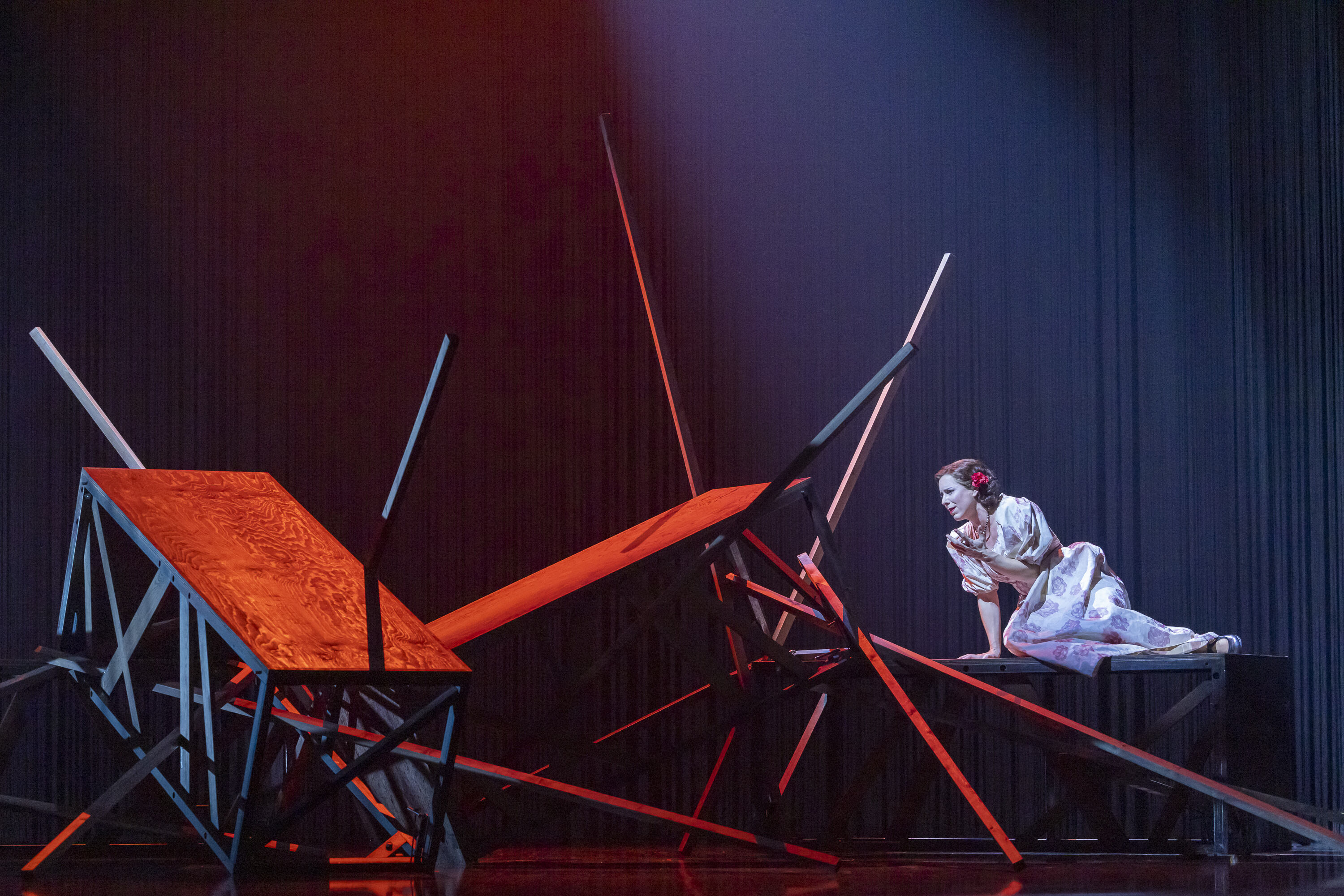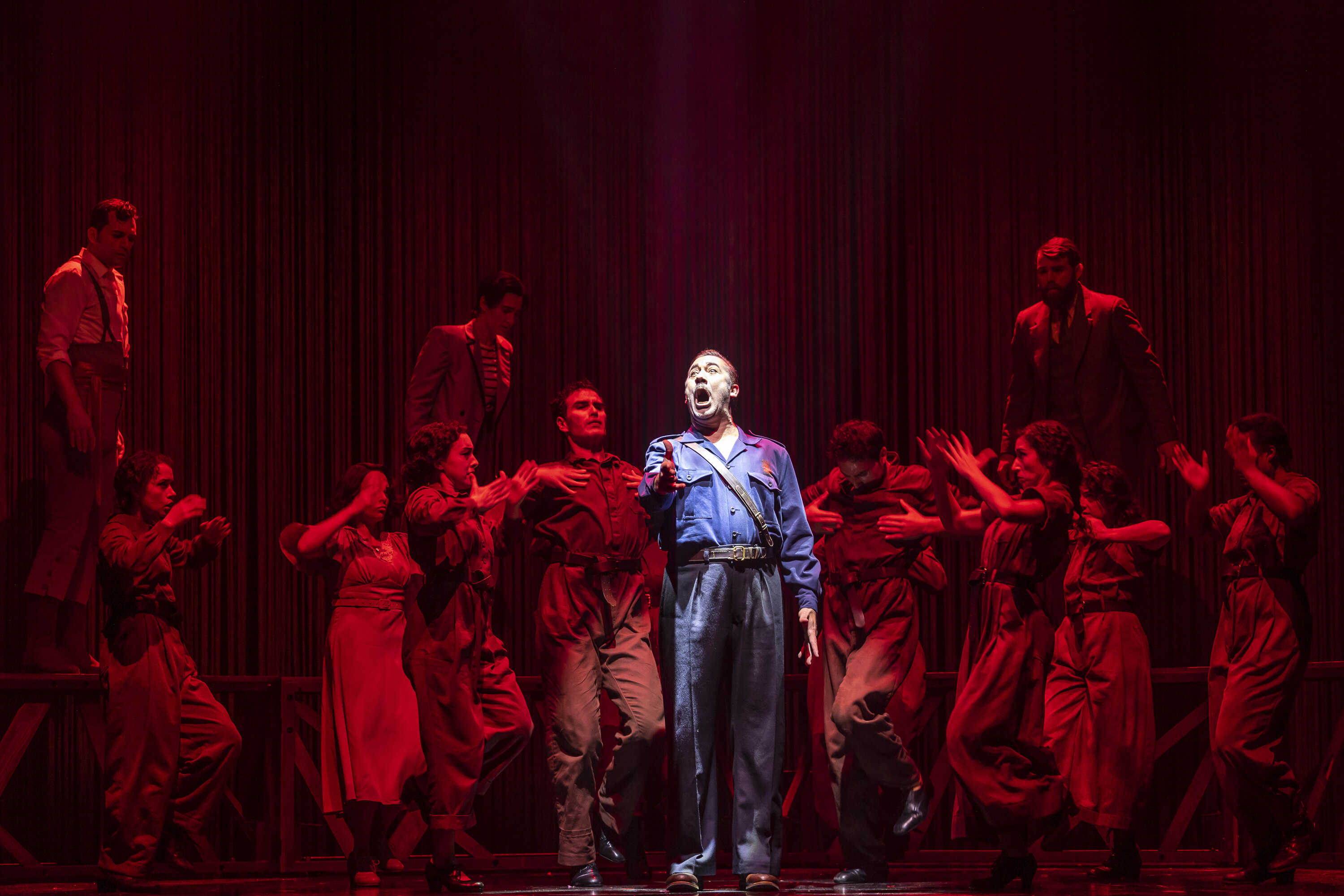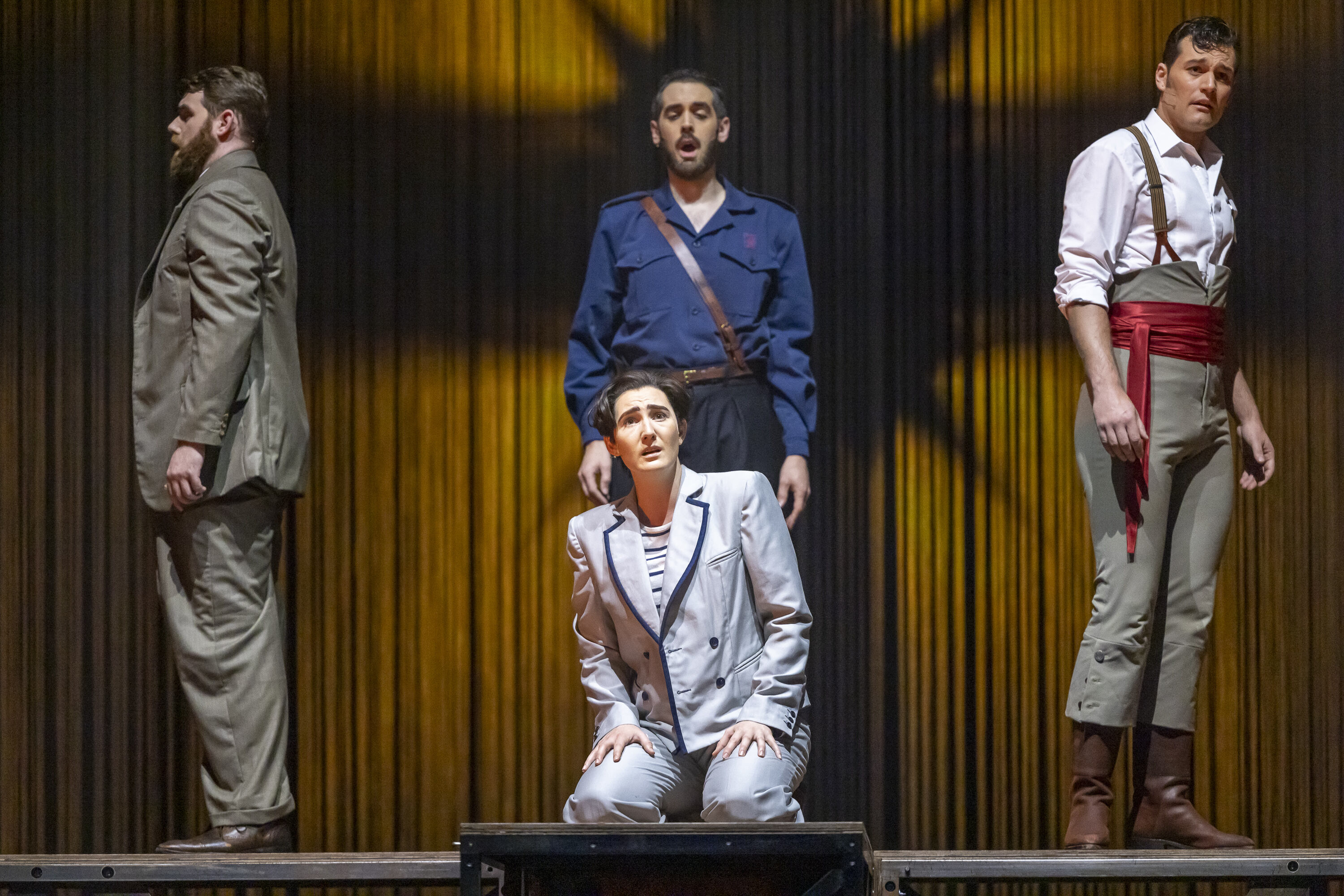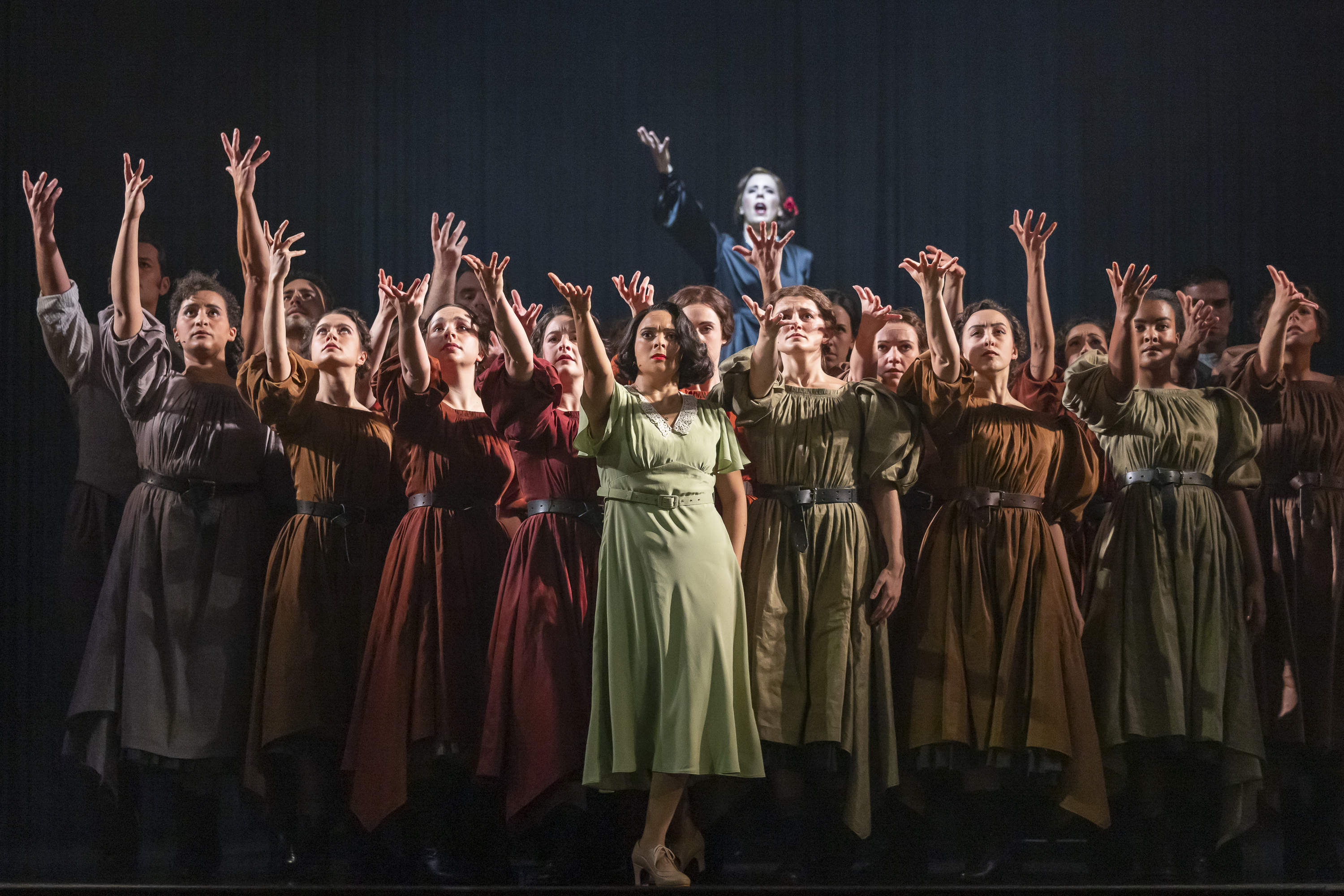 In Rehearsal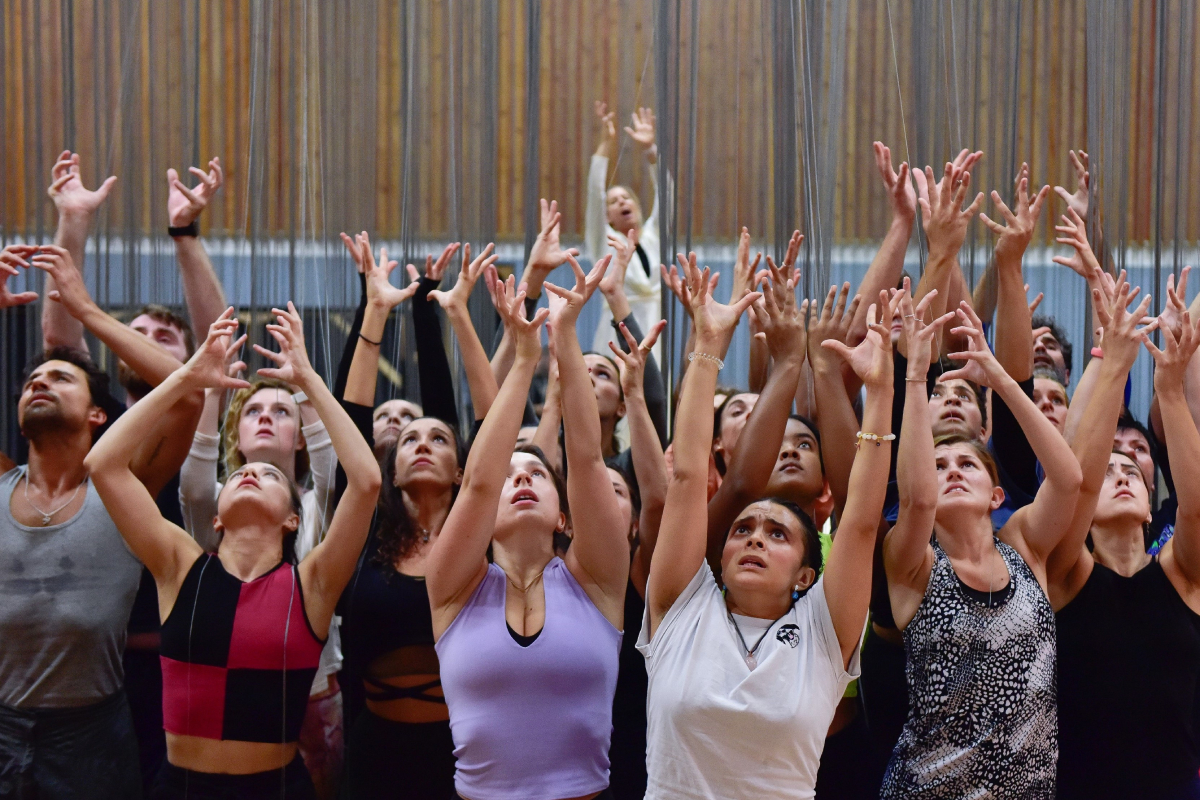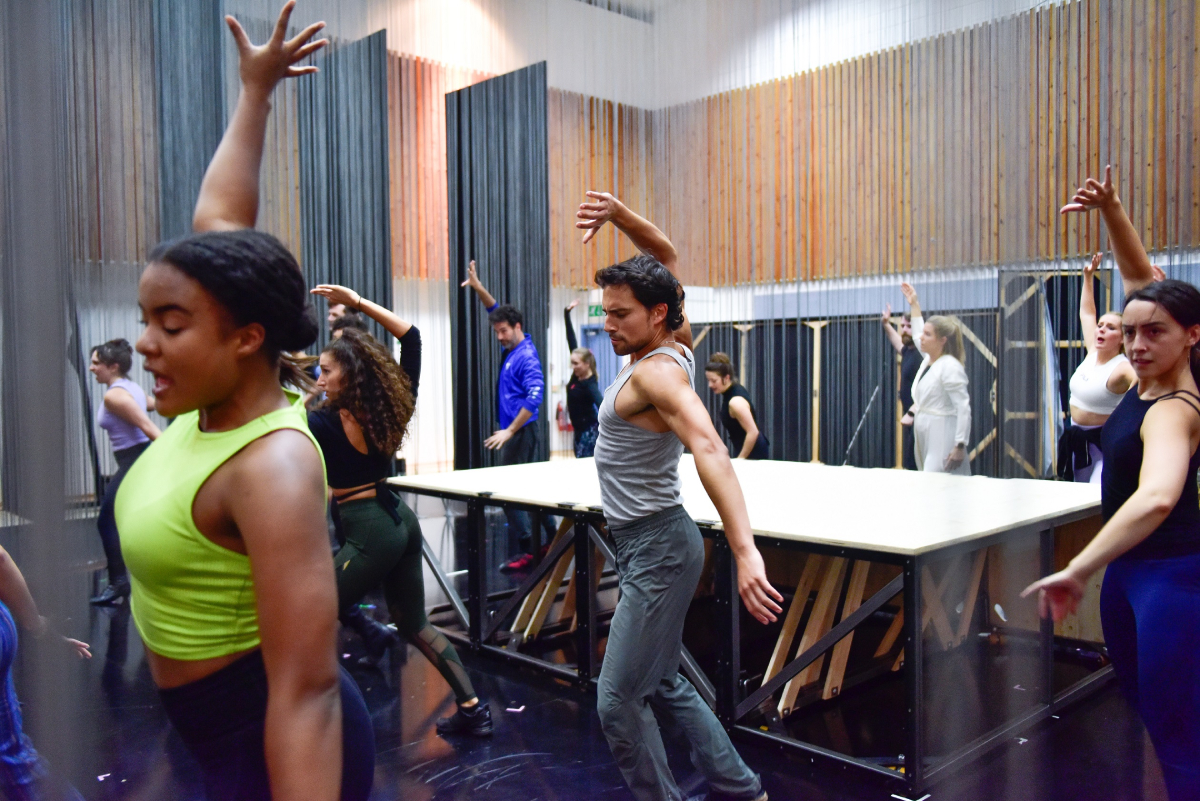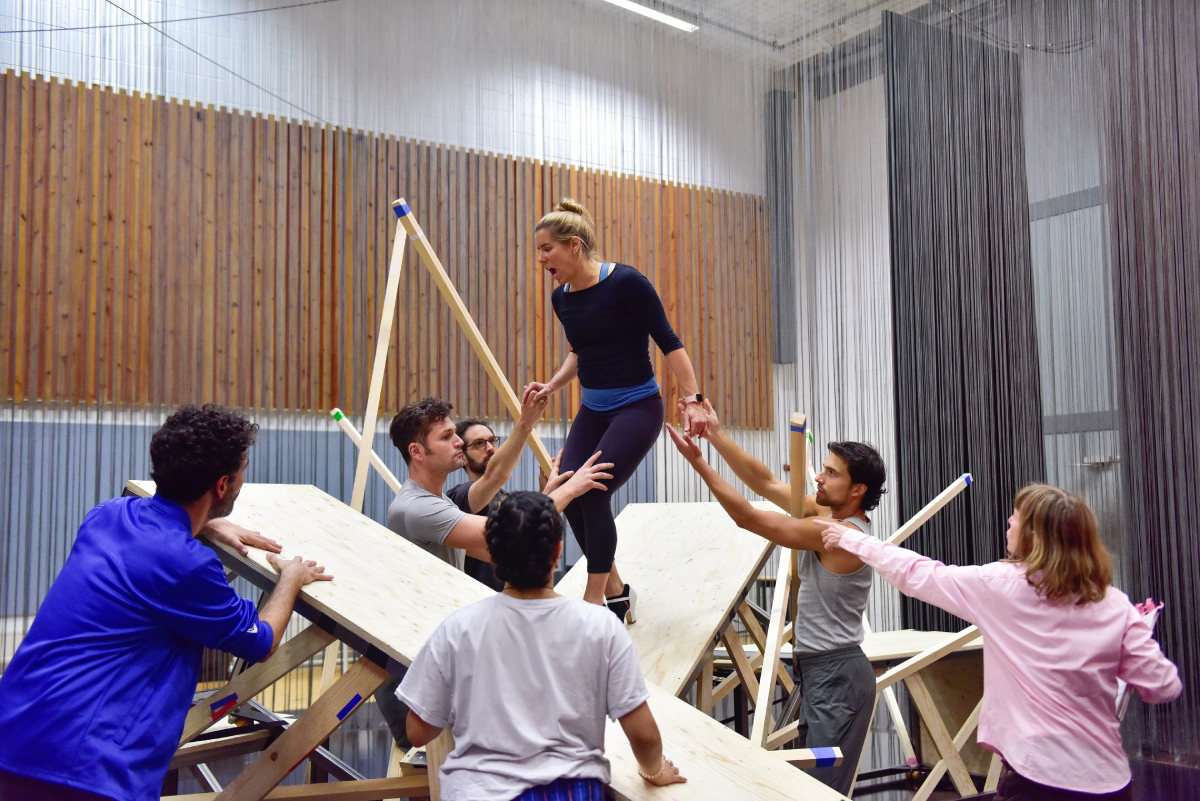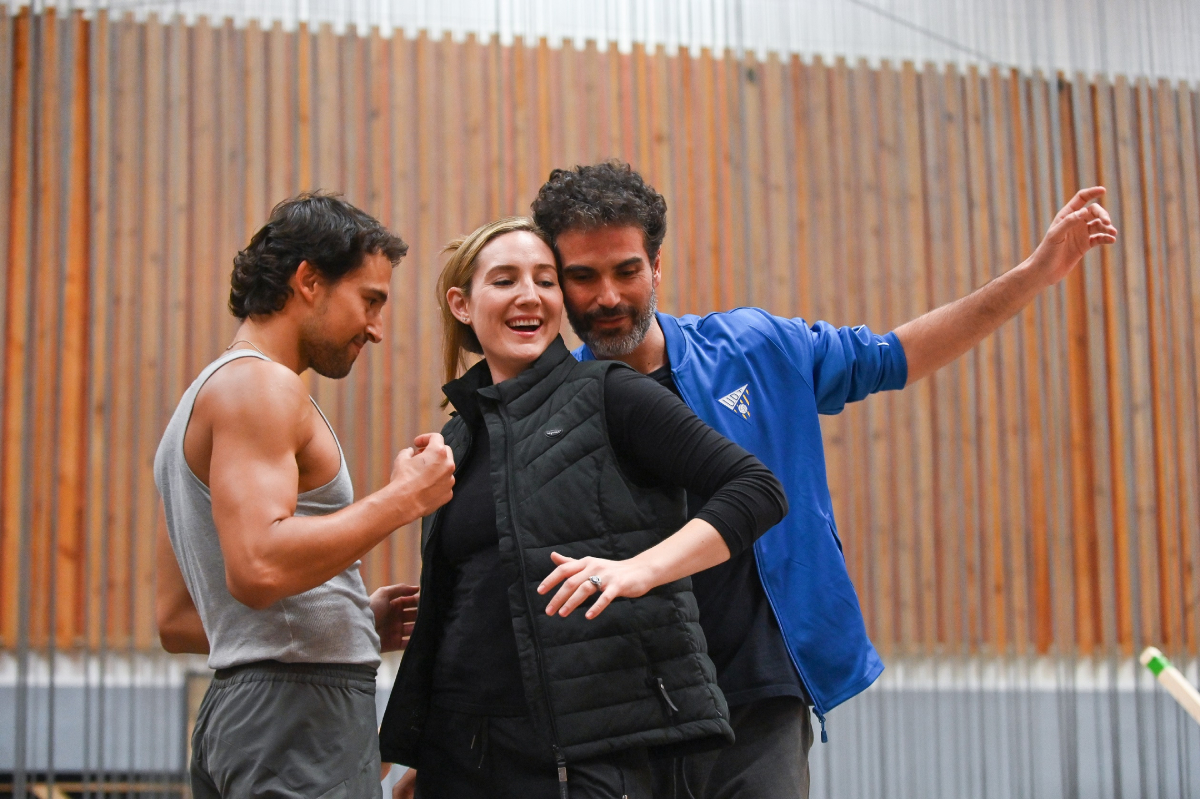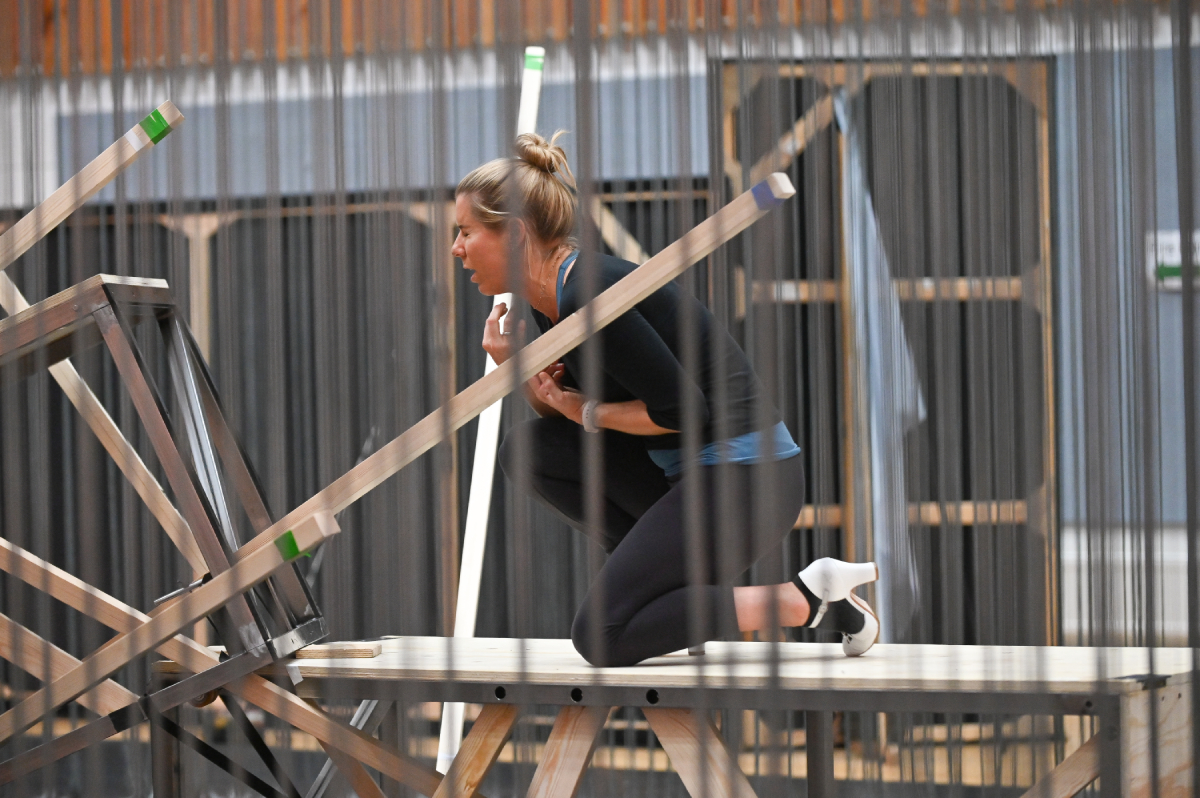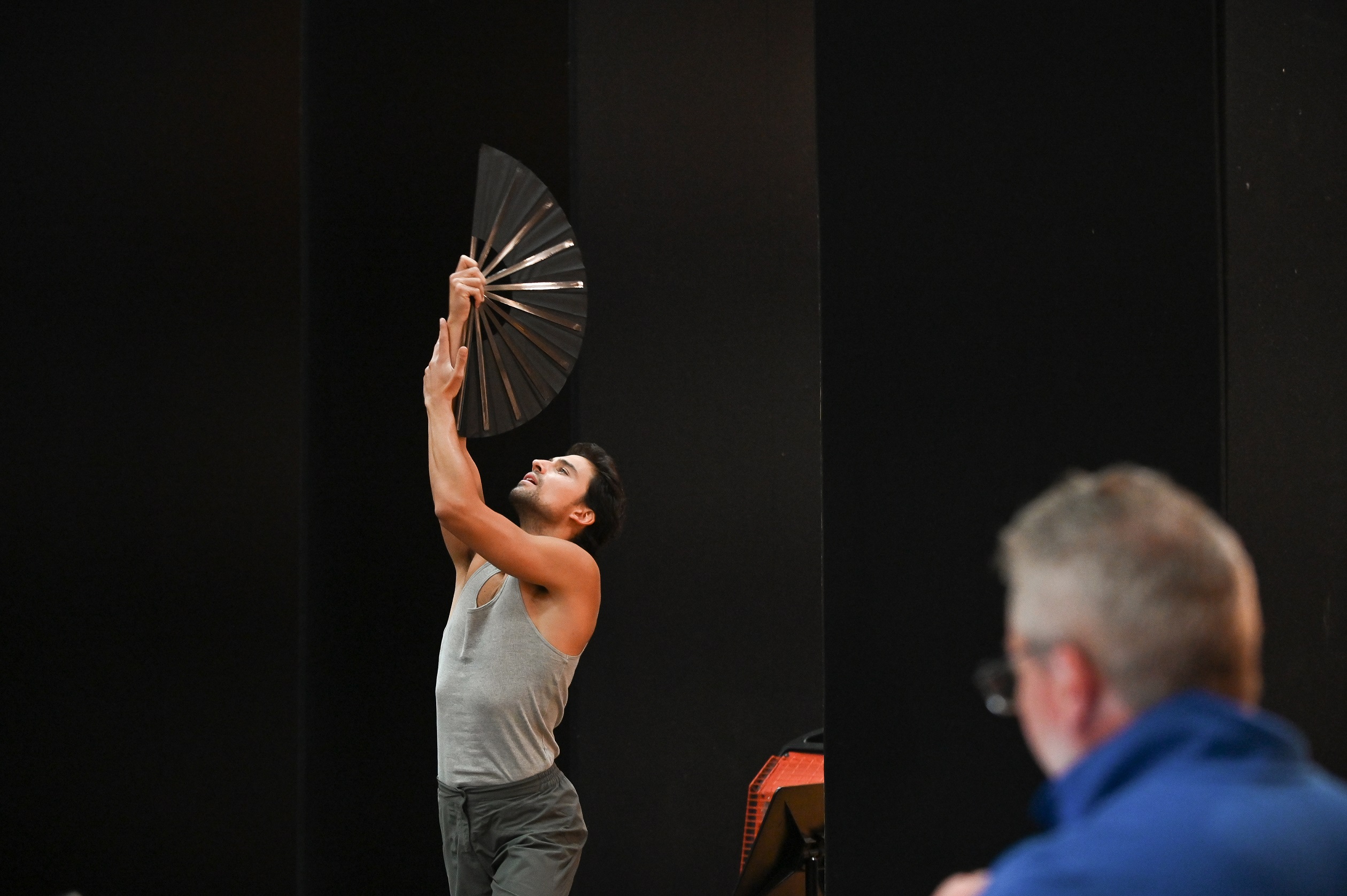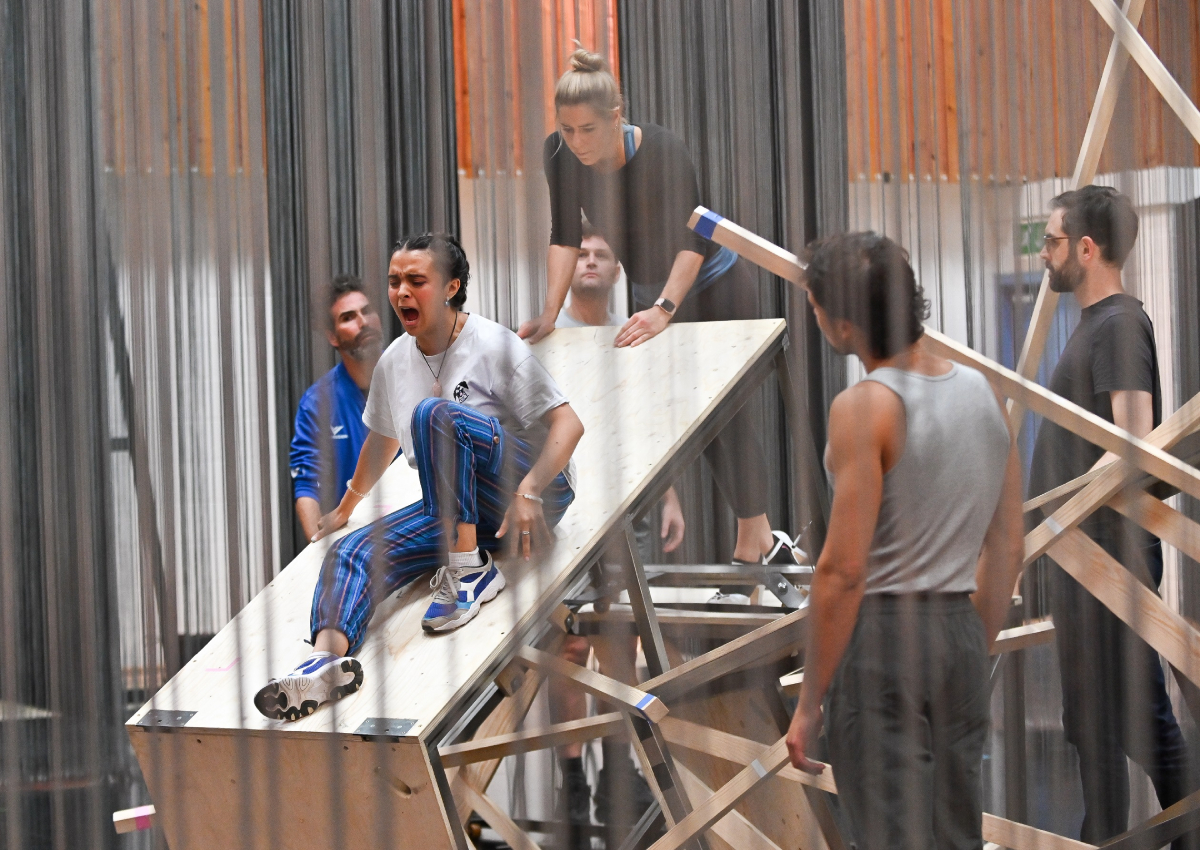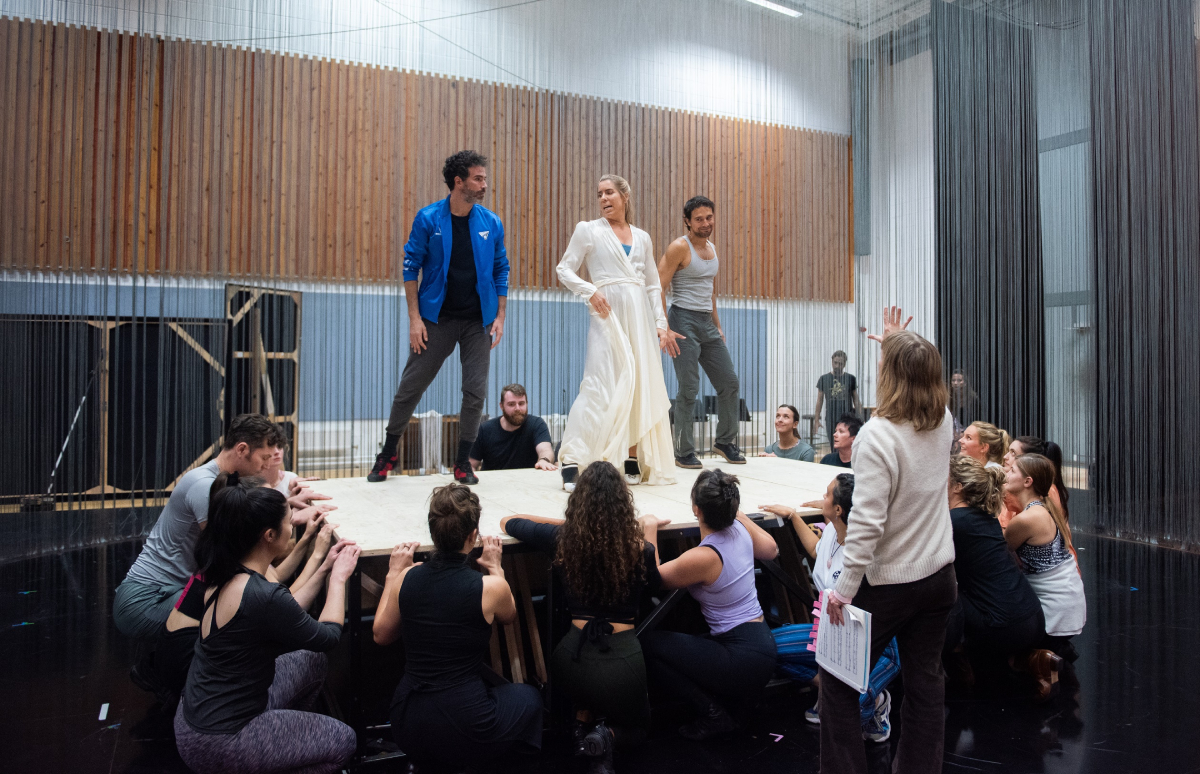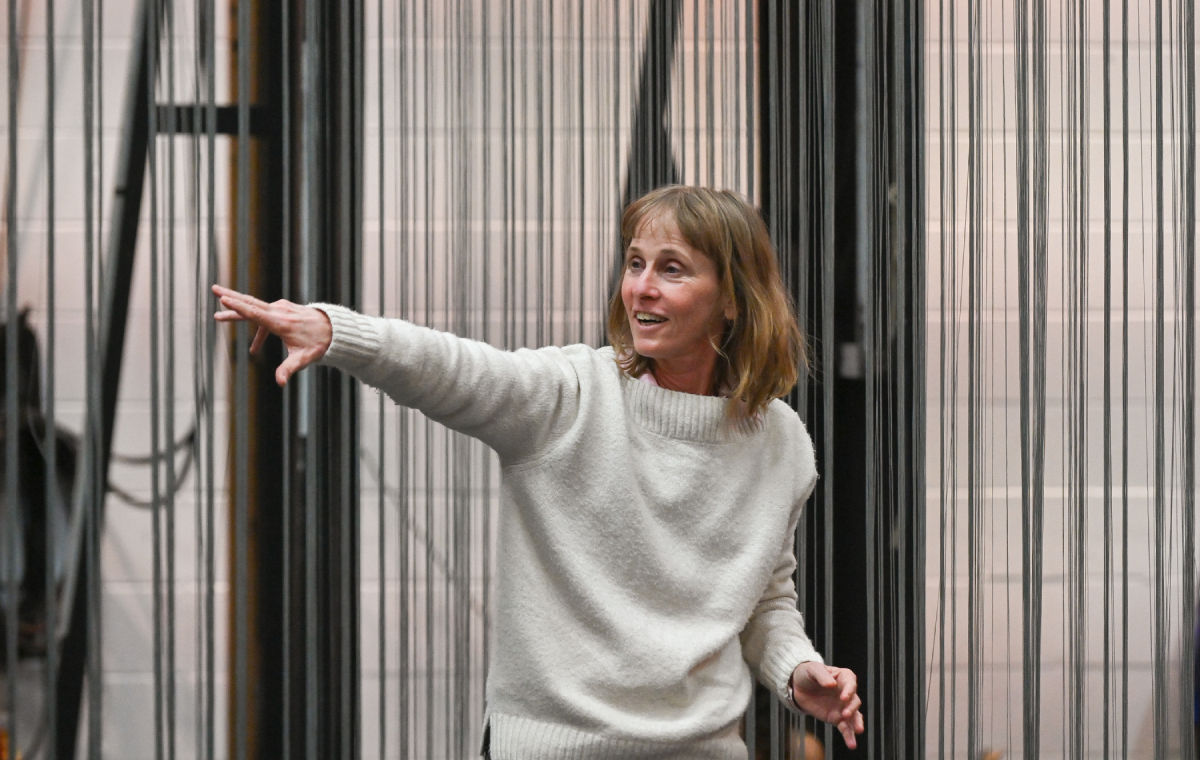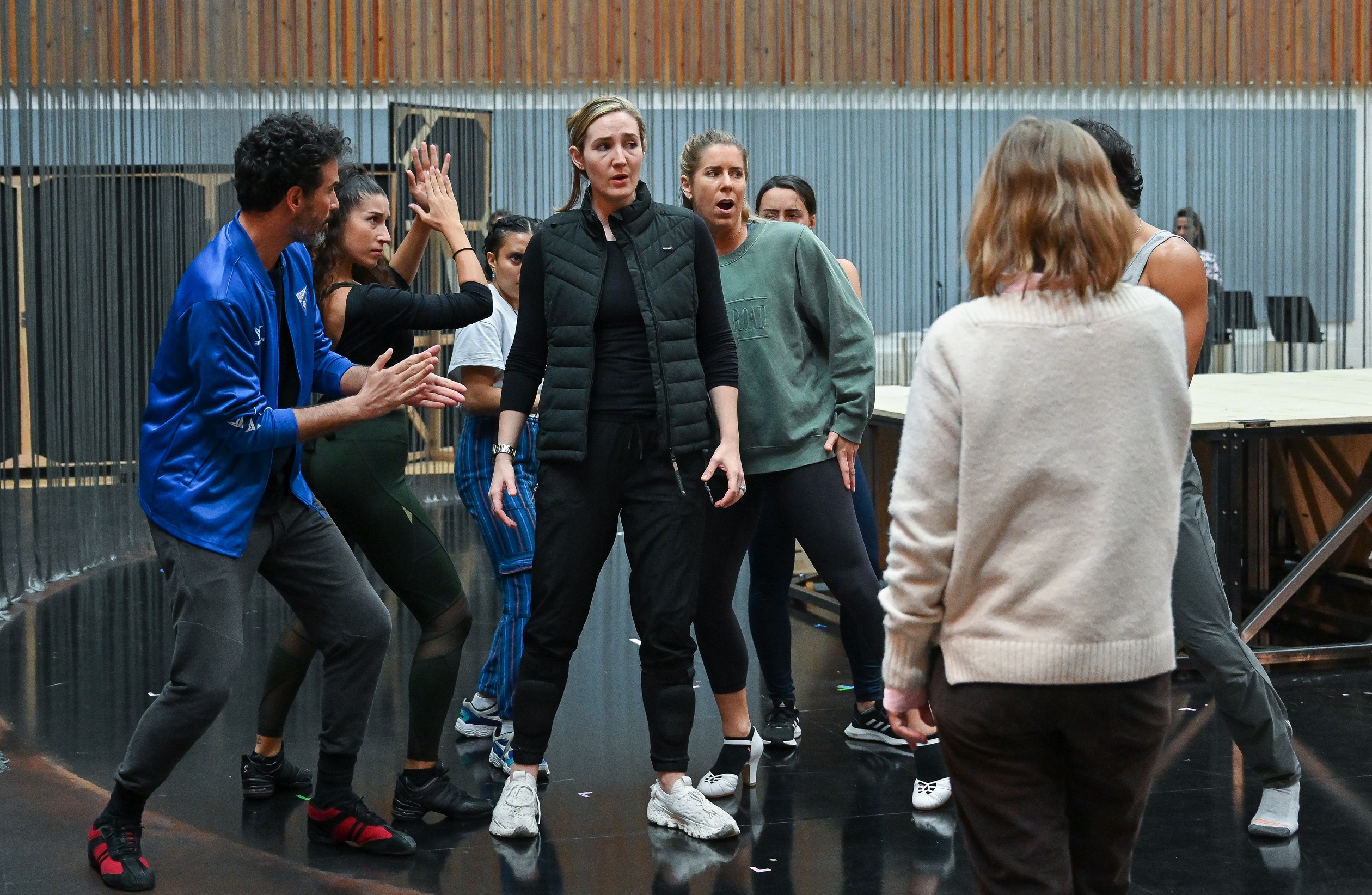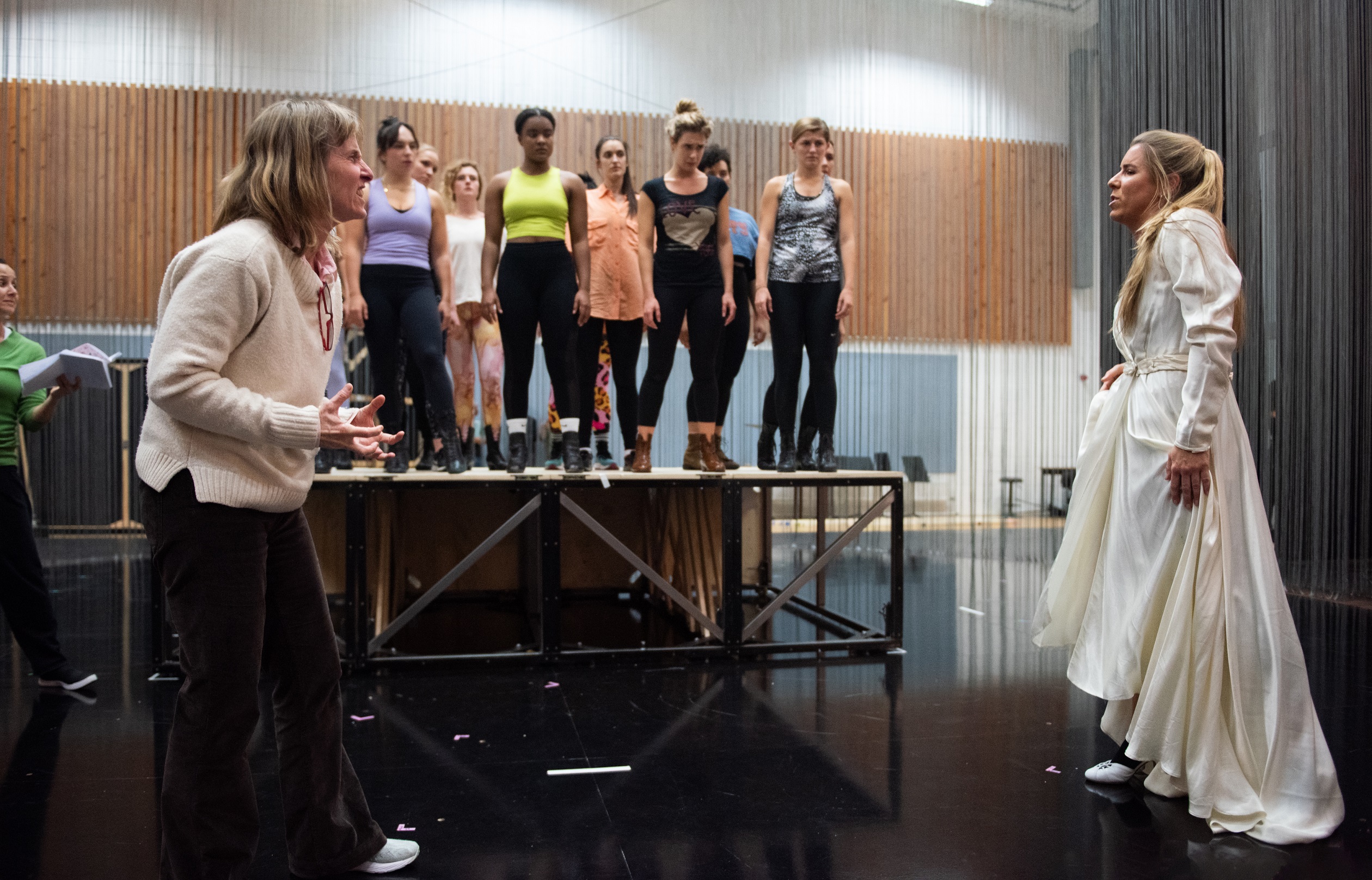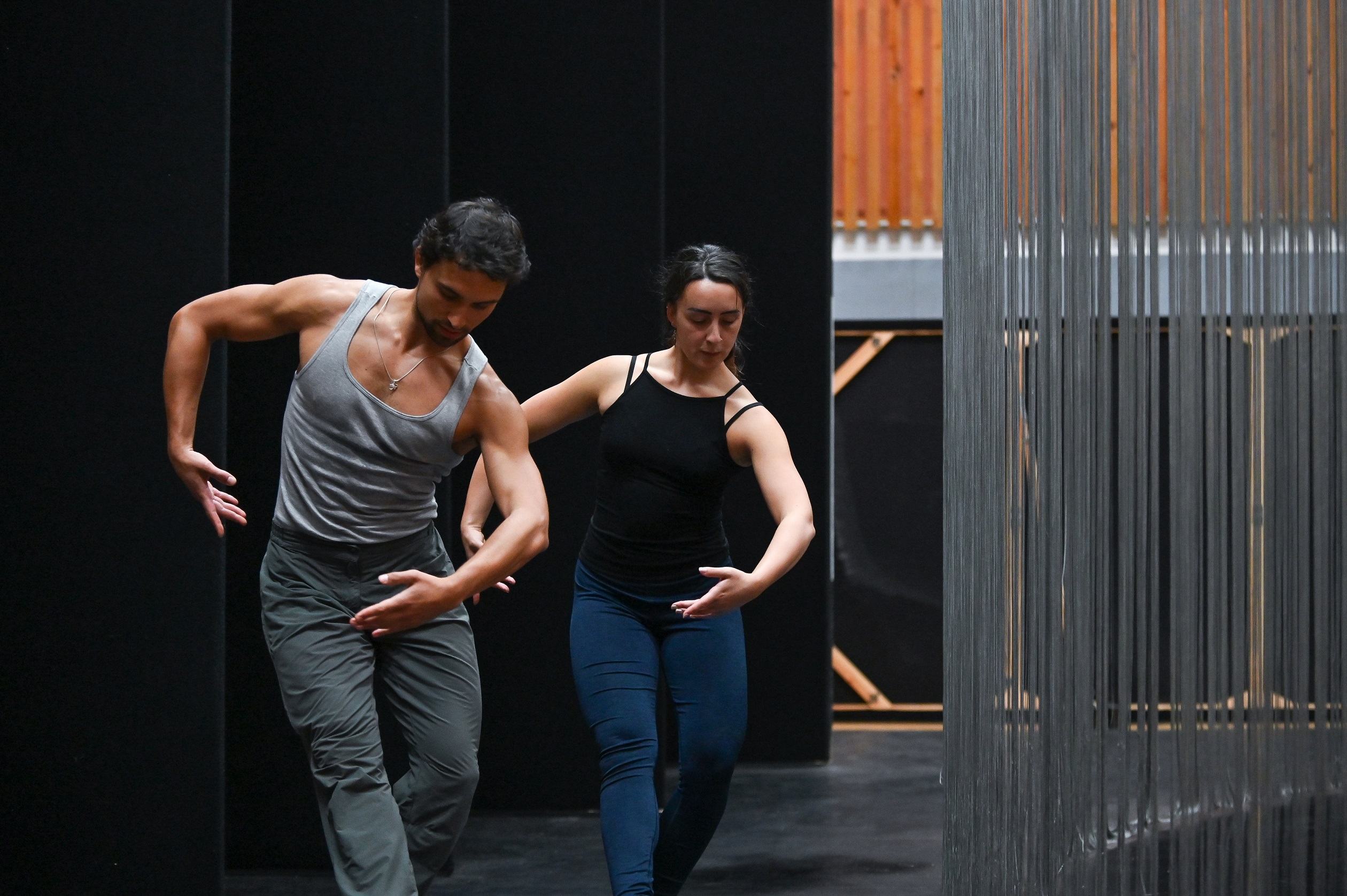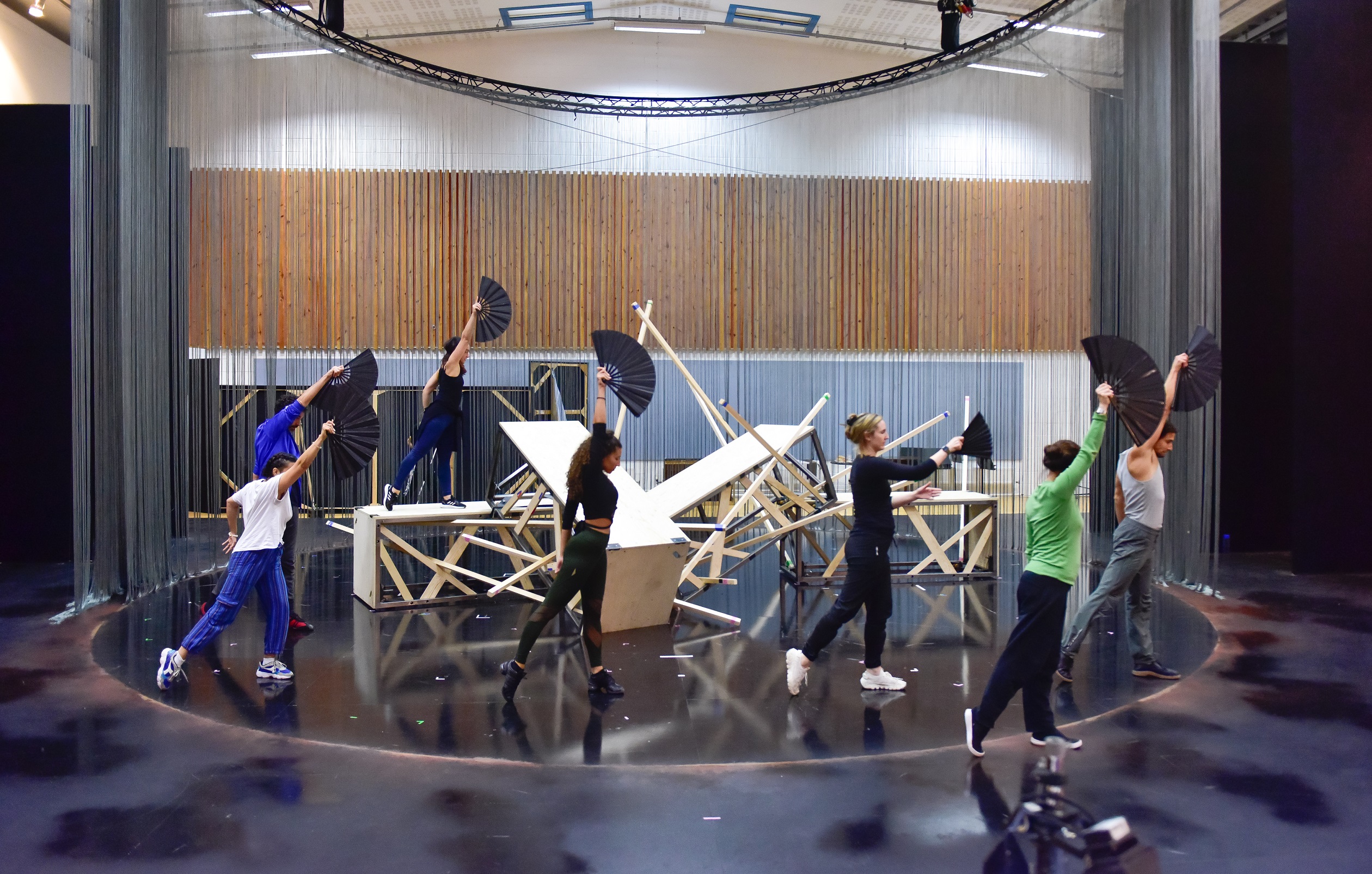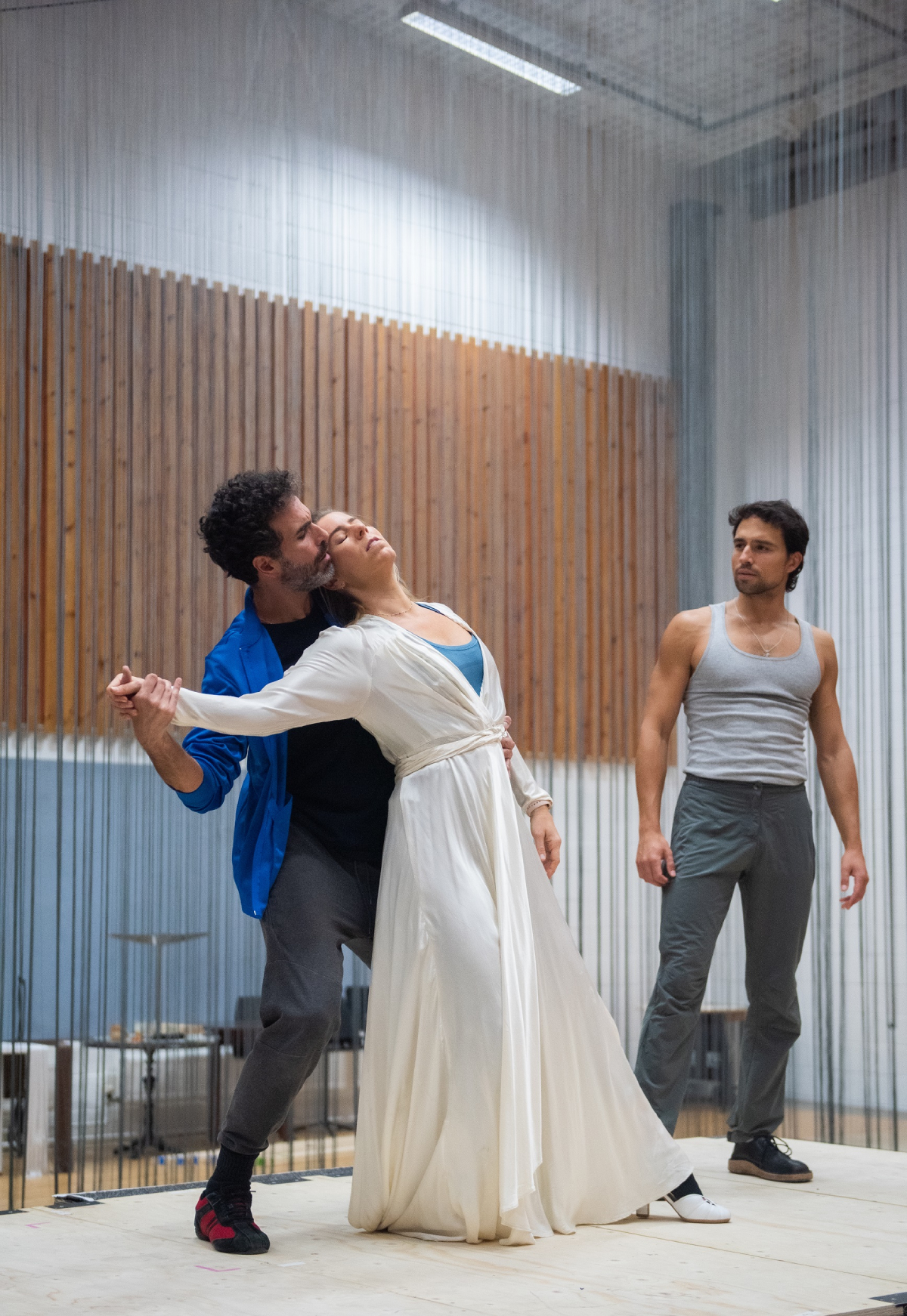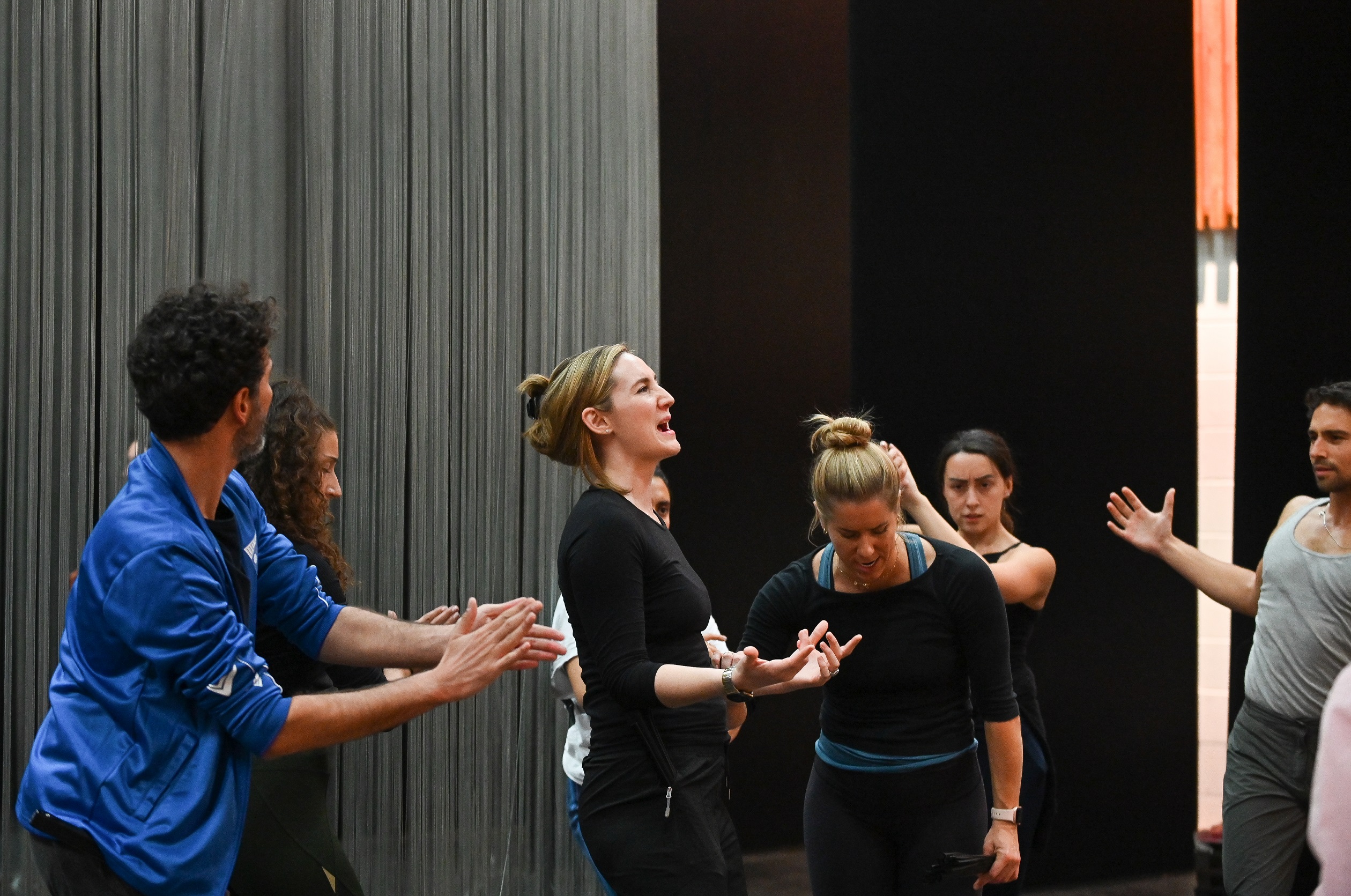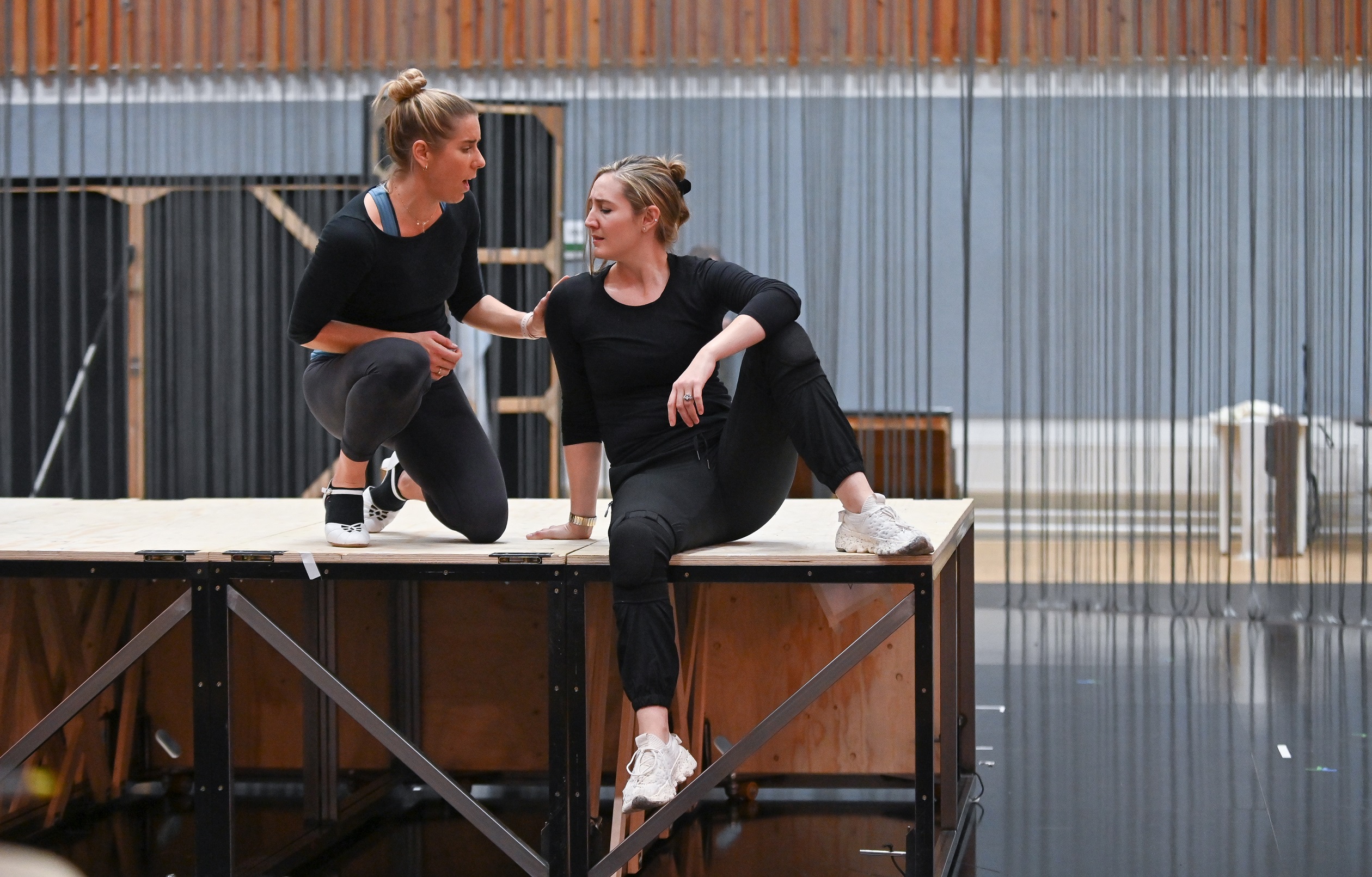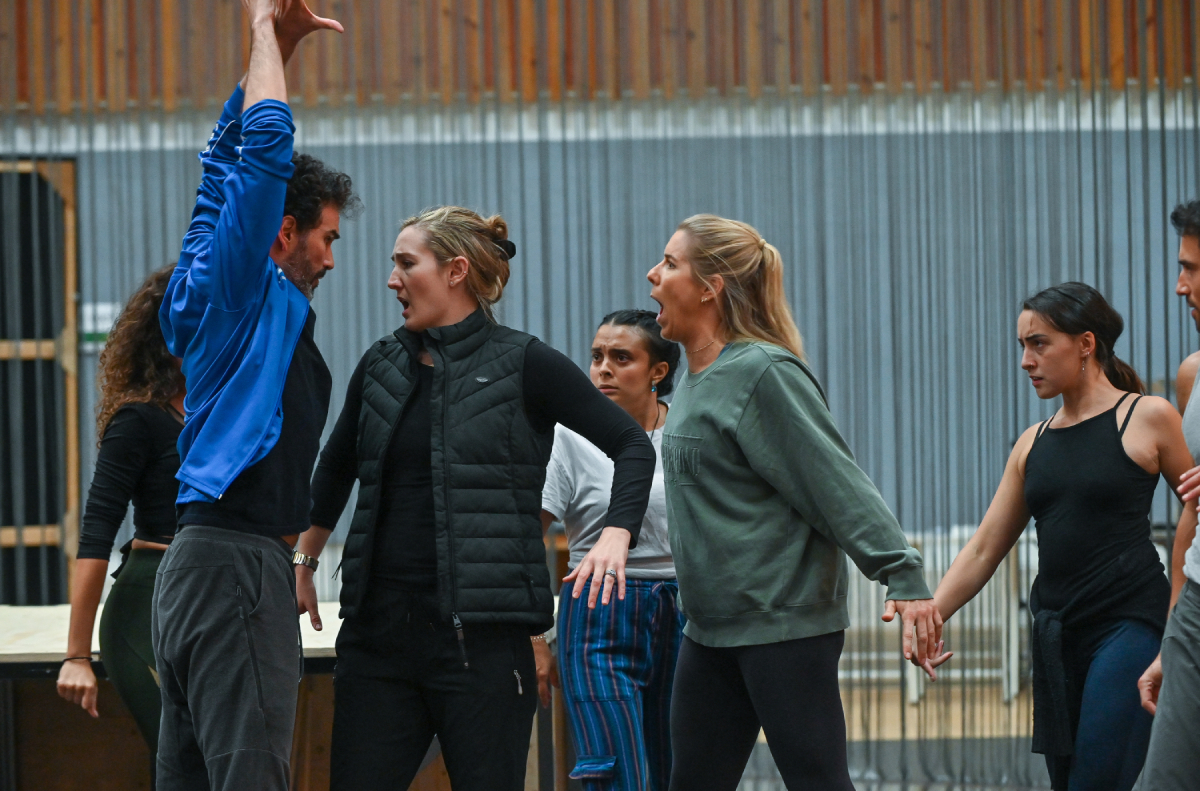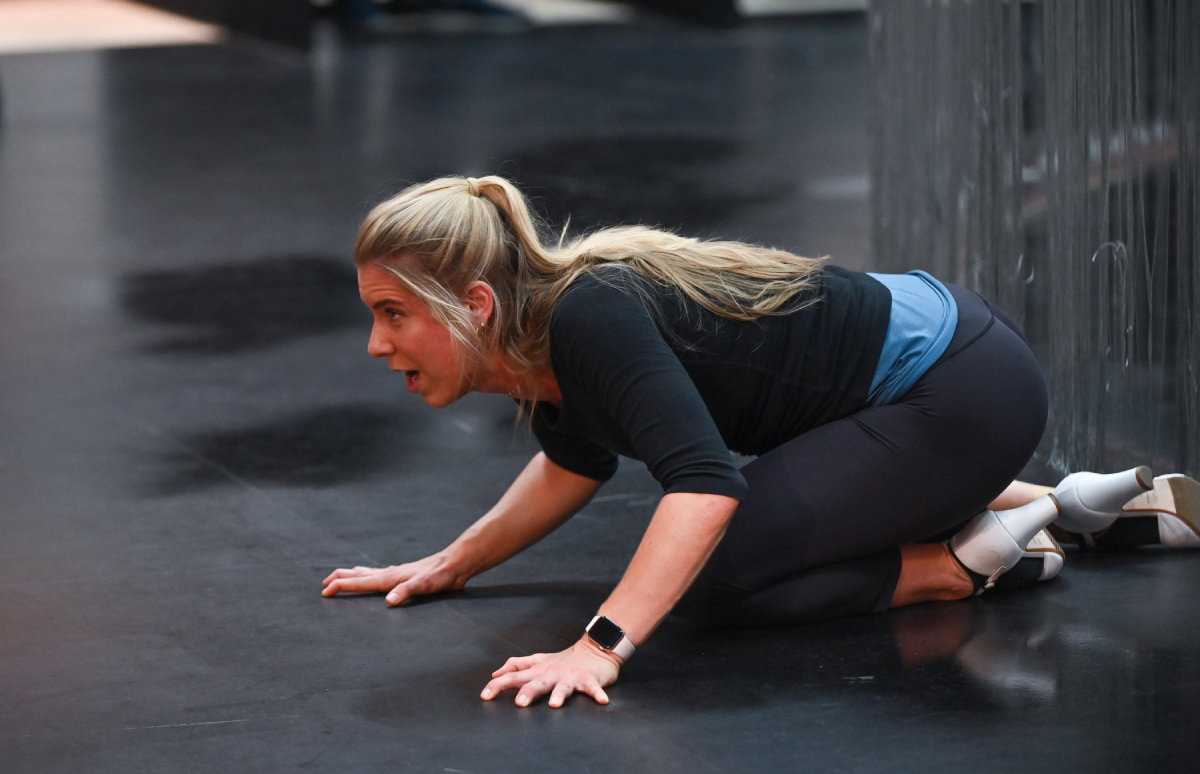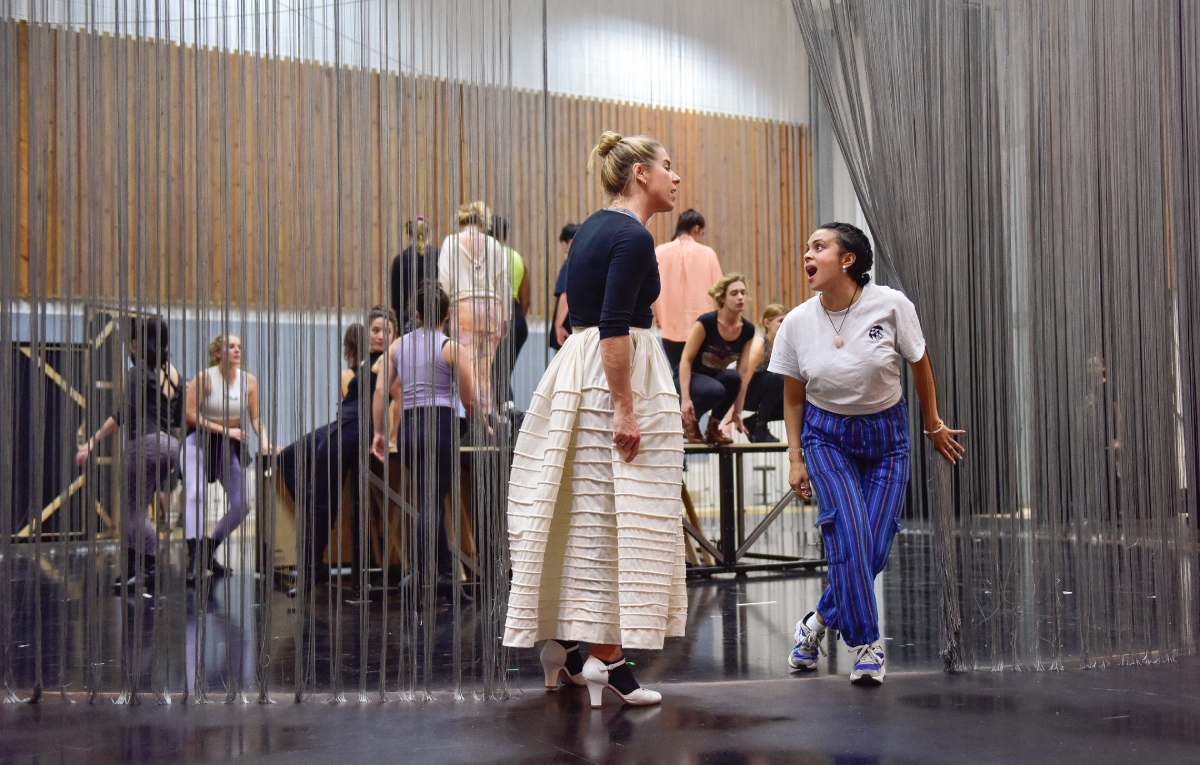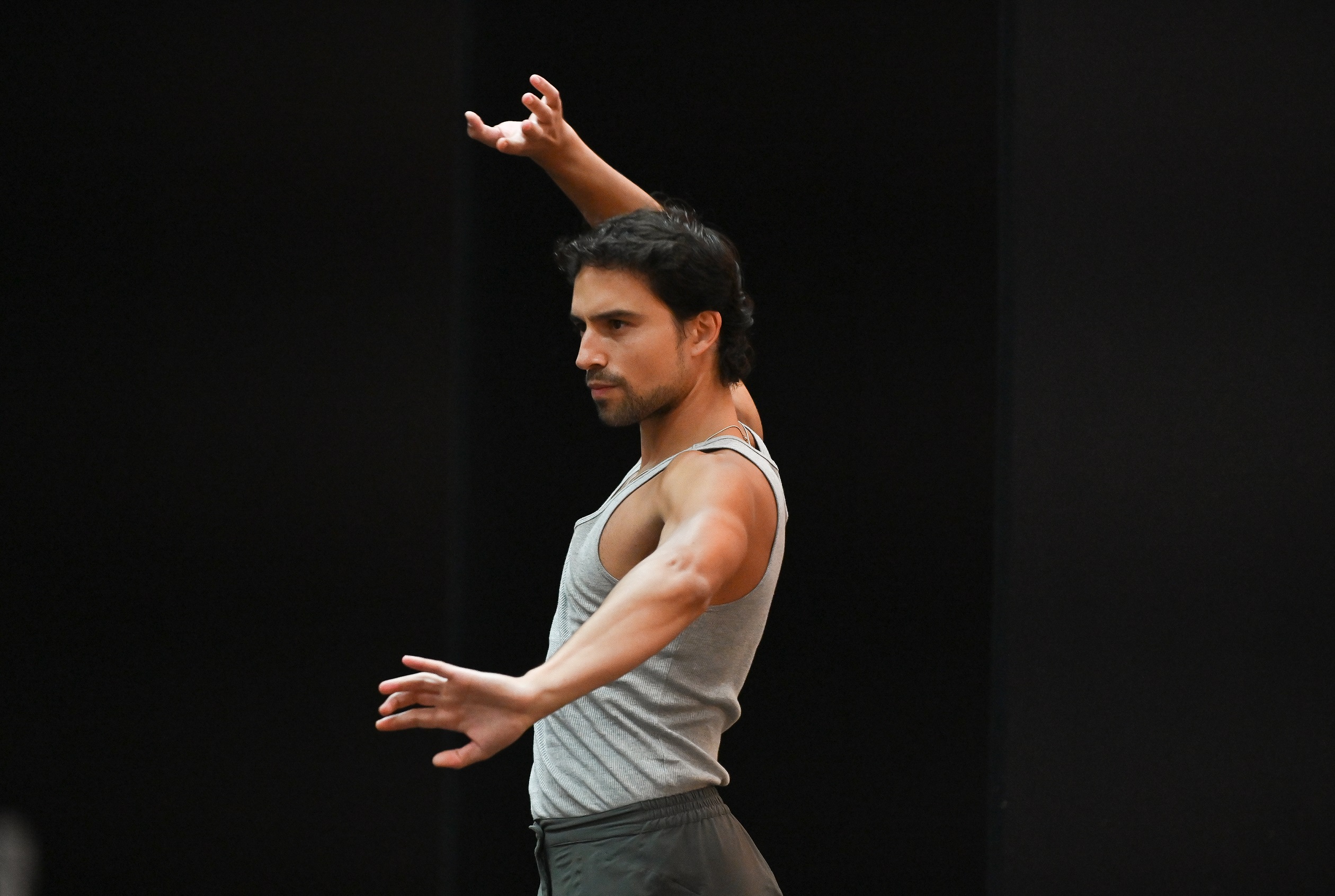 Listen
Proclaimed as 'the greatest living composer' by David Bowie, and his music described by Björk as 'simply thrilling', get a flavour of Golijov's Grammy-award winning score through Atlanta Symphony Orchestra's recordings.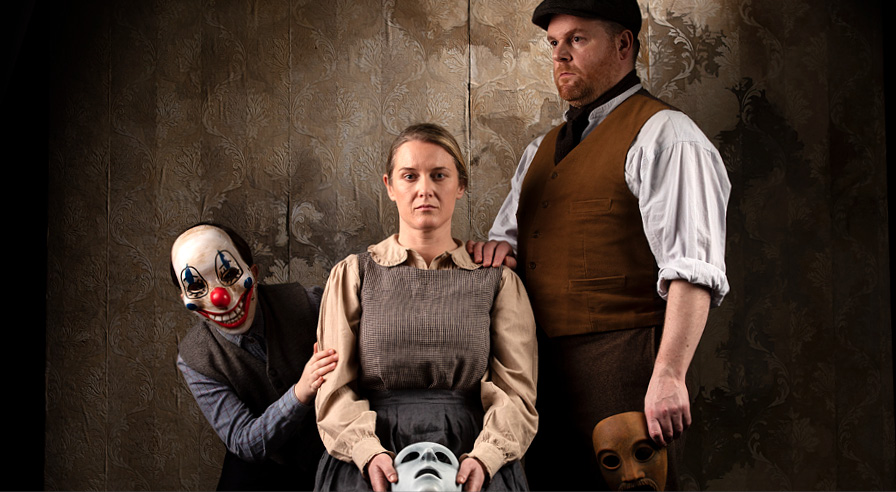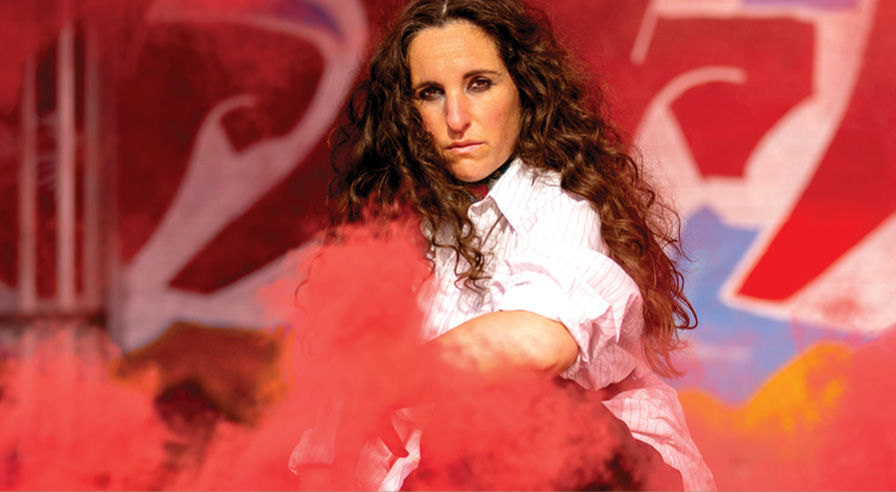 Carmen
Bizet
New production
From Friday, 12 May 2023