Auditions - Dancer Roles
Closing date for applications: Monday 11 December 2023
We are looking for a number of Dancers to appear in our forthcoming production of La traviata by Giuseppe Verdi. We are looking for experienced Dancers, all-rounders with a strong technique and a big personality.
Audio Describers
Rolling applications
Are you trained in Audio Description? We are always on the lookout for new Audio Describers to join our team at Scottish Opera. Audio Description allows Scottish Opera's blind and partially sighted audience members to enhance their understanding and enjoyment of our operas.
We are often recruiting for opportunities for stage crew, stage management, electrics and in our scenic construction workshops. For any prospective applications in these departments please contact: recruitment@scottishopera.org.uk.
Our Diversity and Equality Commitment
At Scottish Opera, our mission is to speak powerfully through all our work in order to entertain, inspire, surprise, challenge and delight audiences throughout Scotland, the rest of the UK and internationally. We know that having a diverse workforce is essential if we are going to deliver our mission.
We are committed to promoting equality and ensuring that no one is denied opportunities or discriminated against through prejudice or exclusion due to age, disability, gender reassignment, marriage and civil partnership, pregnancy and maternity, race, religion or belief, sex and sexual orientation. We particularly encourage applications from people that are under-represented in the Performing Arts and at Scottish Opera including those from black, Asian and minority ethnic backgrounds and disabled people. We have supportive working practices and work towards providing wherever possible a working environment that is inclusive and accessible for those with caring responsibilities.
This diversity of thought paired with a culture of inclusion is vital for us to continue to create work that is for everyone. This makes Scottish Opera a great place to work, where people are valued for who they are.
We are committed to treating all applicants fairly and equally.
Scottish Opera strives to be an equal opportunities employer and is subsidised by the Scottish Government.  Registered Number SC037531. Scottish Charity Number SC019787.
Download our HR Privacy Statement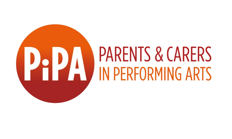 Scottish Opera receives core funding from the Scottish Government. Registered Number SC037531 Charity Number SC019787