Select Date & Time
Accessibility Key
Audio Described

Dementia Friendly

Relaxed

Surtitles

Touch Tour
Pop-up Opera
Touring Scotland this summer
On sale now!

3 June – 10 July 2022
Touring to: Glamis, Dundee, Milngavie, Aberdeen, Ellon, Stonehaven, Inverness, Strathpeffer, Coatbridge, Greenock, Bragar (Isle of Lewis), Carradale, Mount Stuart (Isle of Bute), Dumfries, Musselburgh, Bearsden, Stirling, Perth & Edinburgh
Pop-up Opera is back with three brilliant half-hour shows for audiences of all ages!  
Experience all the drama and wonder of grand opera on a miniature scale, with intimate open-air performances brought to life by a storyteller, two singers, instrumentalists – and a sumptuous set of specially created illustrations.
Our shows this year include two cleverly rewritten versions of Rossini's and Mozart's classic comedies – The Barber of Seville and The Marriage of Figaro. Both follow the adventures of one of opera's most beloved characters – the mischievous Figaro. The third mini opera, Be a Sport, Spike! , is a Scottish Opera original for 4 to 8 year olds.
A Little Bit of Barber | Rossini
&
A Little Bit of Figaro | Mozart
Arranged by Derek Clark
Figaro is Seville's most famous barber – and is a man with a plan for every occasion… He swaps his scissors for full-time employment as valet to the Count Almaviva, helping the Count sweep the lovely Rosina off her feet in the process.
When Figaro finds himself on the brink of marital bliss with quick-witted serving maid Susannah, Almaviva will stop at nothing to ensure their big day ends in disaster. Can they foil his plans and make it to the alter?
With glorious music and witty, fast moving plots, the two productions in this fun double bill can be enjoyed separately, but why not make an afternoon of it and revel in Figaro's adventures from start to finish? *
Be a Sport, Spike! | Music Karen MacIver | Words Ross Stenhouse | For children aged 4 to 8
Meet Mike 'The Spike' McTavish – the greatest sportsman the world has ever seen. There's no-one who can run faster, jump higher or swim further than mega-fit Spike. But there is one thing that he can't do – sing! Join him and his friends as he starts to exercise those vocal cords...and finds out that a little perseverance can go a long way. 
*Please note that each show must be booked individually.
Pop-up Opera is kindly supported by Friends of Scottish Opera, Scottish Opera Endowment Trust and Scottish Opera's Education Angels
Show Details
Running time:
Approx. 30 mins
Language: 
Sung in the original language, with English narration
Suggested age guidance:
A Little Bit of Barber and Figaro are suitable for audiences of all ages. Be a Sport, Spike! is aimed at children aged 4 to 8.
Ticket price:
Up to £7.50 – prices vary by venue.
Concessions:
Free tickets for essential companions.
Babes in arms free (no ticket required).
Access:
Step-free access for all performances.
Please check facilities, including blue badge parking, with your local venue.
Cast & creative team
Storyteller
Allan Dunn

Sopranos
Sarah Power / Jessica Leary

Baritone
Andrew McTaggart

Cello
Andrew Drummond Huggan

Guitar
Sasha Savaloni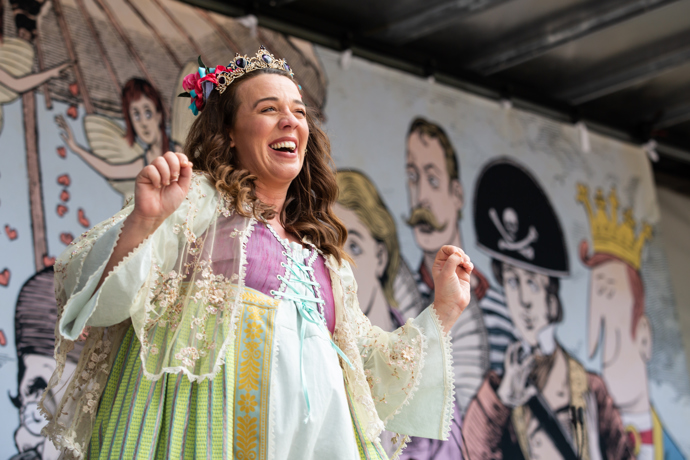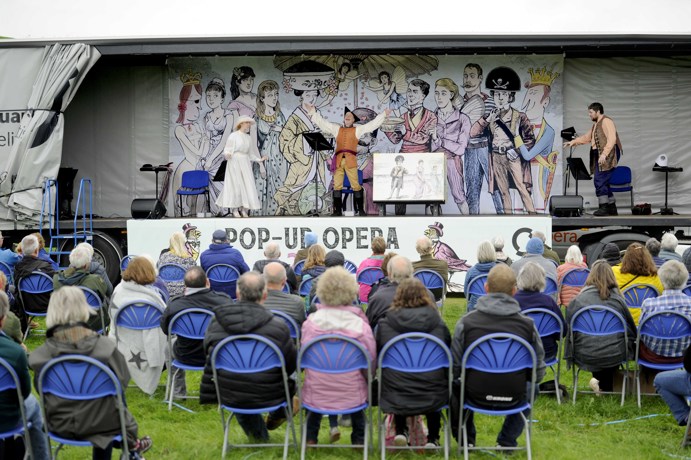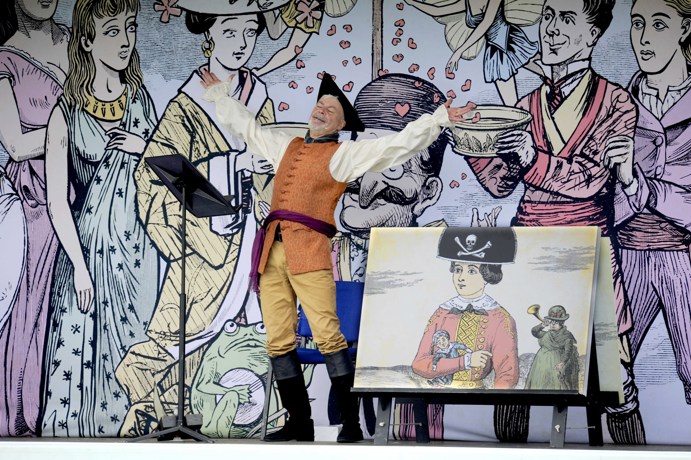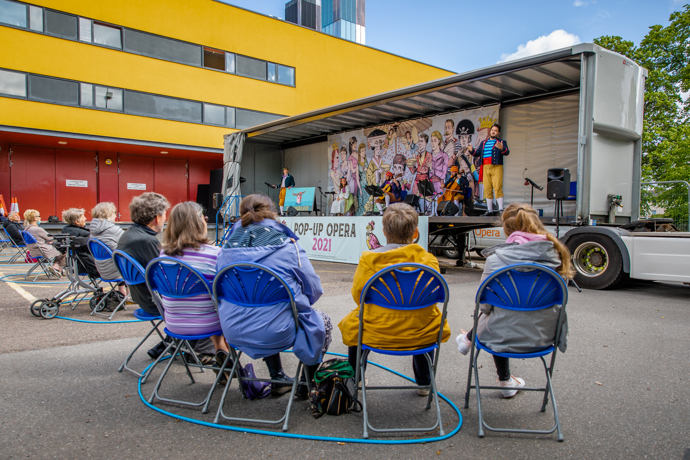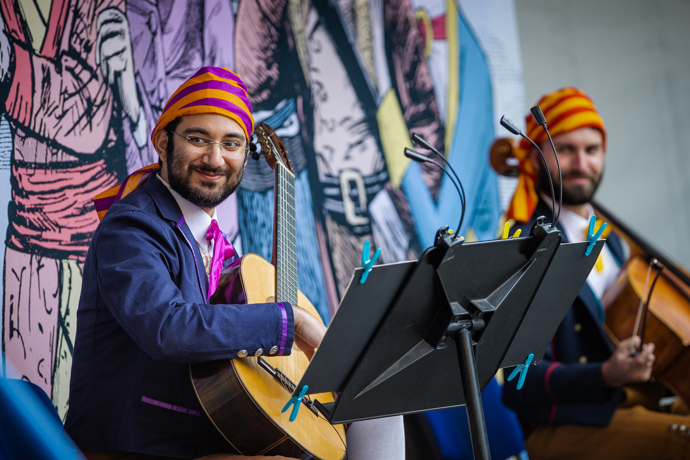 You might also be interested in...