Theatre Royal Glasgow:
11, 15 & 18 March 2023 (Evenings, 6pm)
Festival Theatre Edinburgh:
22 & 25 March 2023 (Evenings, 6pm)
World-renowned director Sir David McVicar returns to Scottish Opera with Puccini's epic triptych – a first both for him and the Company.
A trio of one-act operas of love and loss, Il trittico runs the gamut from high drama and heartbreaking tragedy to devilish black comedy and farce. Il tabarro (The Cloak) sees a wife trapped in a marriage she yearns to escape, Suor Angelica (Sister Angelica) an outsider forced into a life for which she has no vocation, and Gianni Schicchi a dysfunctional family caught in the snare of a shameless conman…
'McVicar... fills [the stage], moment-by-moment, with fabulous colour and imaginative panache.'
– The National on Falstaff 2021
Puccini's scores, including the favourite 'O mio babbino caro' in Gianni Schicchi, each boast their own vivid sound world yet all three operas fit together into a truly satisfying whole. Music Director Stuart Stratford conducts a world-class ensemble cast that features Roland Wood (Falstaff 2021 and Tosca 2019), Jamie MacDougall (A Midsummer Night's Dream 2022 and Candide 2022) alongside Sunyoung Seo, Elgan Llŷr Thomas (A Midsummer Night's Dream 2022), Francesca Chiejina, and internationally acclaimed Scottish mezzo-soprano Karen Cargill (Bluebeard's Castle 2017).
With an earlier start time and a long second interval for dinner and drinks, Il trittico promises an opera event like no other and a rare chance to hear all three operas in one night as Puccini intended.


Proudly supported by Dunard Fund

Supported by The Alexander Gibson Circle, Scottish Opera's 'Play a Supporting Role' Appeal and The Scottish Opera Endowment Trust
What the press said
'each opera hits a precise spot of local colour and human emotion' ★★★★★ The Telegraph
'stellar line-up of singers and nifty direction from David McVicar, was a triumph' ★★★★★ The Scotsman
'a staging of extraordinary accomplishment and cohesion' ★★★★★ The Stage
'operatic storytelling at its very best' ★★★★★ Bachtrack
'there are superb ensemble turns throughout the company' ★★★★ The Herald
'the orchestra plays with terrific dramatic colour' ★★★★ The Times
'the orchestra paint the kaleidescopic colours of Puccini's three scores vividly' ★★★★ The Guardian
Creatives
Conductor
Stuart Stratford

Director
Sir David McVicar

Chorus Director
Susannah Wapshott

Repetiteur
Fiona MacSherry
Toby Hession
Kristina Yorgova

Language Coaches
Paola Quaglia
Pamela Recinella
Set Designer
Charles Edwards
Costume Designer
Hannah Clark
Lighting Designer
Ben Pickersgill

Movement Director
Gareth Mole
Fight Director (Il tabarro)
Raymond Short
Associate Director
Greg Eldridge
Assistant Conductor
Derek Clark
Assistant Director
Rebecca Meltzer
Surtitles
Jonathan Burton
Cast: Il tabarro
Michele, a barge owner
Roland Wood

Giorgetta, his wife
Sunyoung Seo

Luigi, a stevedore
Viktor Antipenko

Talpa, a stevedore
Julian Close

Tinca, a stevedore
Jamie MacDougall

La Frugola, Talpa's wife
Louise Winter

Song Seller
Osian Wyn Bowen

Young Lovers
Francesca Chiejina
Elgan Llŷr Thomas
Street Walker
Grace Maria Wain
Midinettes
Esther Mallett
Emily Mitchell
Jane Monari
Sarah Power
Sarah Shorter

Organ grinder
Keith MacPherson

Stevedores
Jamie Francis
Allan Othieno

The Tenors and Basses of
the Chorus of Il trittico
Cast: Suor Angelica
Sister Angelica, a nun
Sunyoung Seo

The Princess, her aunt
Karen Cargill

The Abbess
Sioned Gwen Davies

Sister Genovieffa
Francesca Chiejina

Mistress of Novices
Karen Murray

Novice
Zoe Drummond

The Sister Monitor
Lea Shaw

Sister Osmina
Catriona Clark

Sister Dolcina
Jane Monari

The Infirmary Sister
Heather Ireson

First Alms Sister
Grace Maria Wain

Second Alms Sister
Christine Sjolander
First Postulant
Sarah Power

Second Postulant
Sarah Shorter

Sister Lucilla
Julie Martin-Carter

The Sister Housekeeper
Frances Morrison-Allen

Nuns of the Convent
Aline Giaux
Amy Strachan
Daisy Henderson

Unmarried Mothers
Esther Mallett
Rachael Brimley
Emily Mitchell
Cliona Cassidy

Chauffeur
Jamie Francis

Delivery Men
Allan Othieno
Keith MacPherson

Young Child
Oliver Stout /
Matias Montenegro /
Jack Cooper

The Chorus of Il trittico
Cast: Gianni Schicchi
Gianni Schicchi, a self-made man
Roland Wood

Lauretta, his daughter
Francesca Chiejina

Buoso Donati, on his deathbed
Keith MacPherson

Zita, Buoso's cousin
Louise Winter

Rinuccio, Zita's nephew
Elgan Llŷr Thomas

Simone, Buoso's cousin
Julian Close

Marco, Simone's son
James Cleverton

La Ciesca, Marco's wife
Sioned Gwen Davies

Gherardo, Buoso's nephew
Jamie MacDougall
Nella, Gherardo's wife
Máire Flavin

Betto di Signa, Buoso's brother-in-law
Benjamin Bevan

Gherardino, Gherardo and Nella's son
Liam Keary /
Magnus Holden

Maestro Spinelloccio, a physician
Richard Suart

Ser Amantio di Nicolao, a notary
Timothy Dickinson

Pinellino, a cobbler
Douglas Nairne

Guccio, a dyer
Toki Hamano
Chorus
Rachael Brimley
Catriona Clark
Cliona Cassidy
Zoe Drummond
Aline Giaux
Daisy Henderson
Esther Mallett
Emily Mitchell
Frances Morrison-Allen
Sarah Power
Amy Strachan
Heather Ireson
Julie Martin-Carter
Jane Monari
Karen Murray
Lea Shaw
Sarah Shorter
Christine Sjolander
Grace Wain
Raymond Armstrong
Matthew Kimble
Declan McCusker
Christian Schneeberger
Fraser Simpson
Osian Wyn Bowen
Paul Anwyl
Francis Church
Phil Gault
Toki Hamano
Jonathan Kennedy
Douglas Nairne
Jonathan Sedgwick
On stage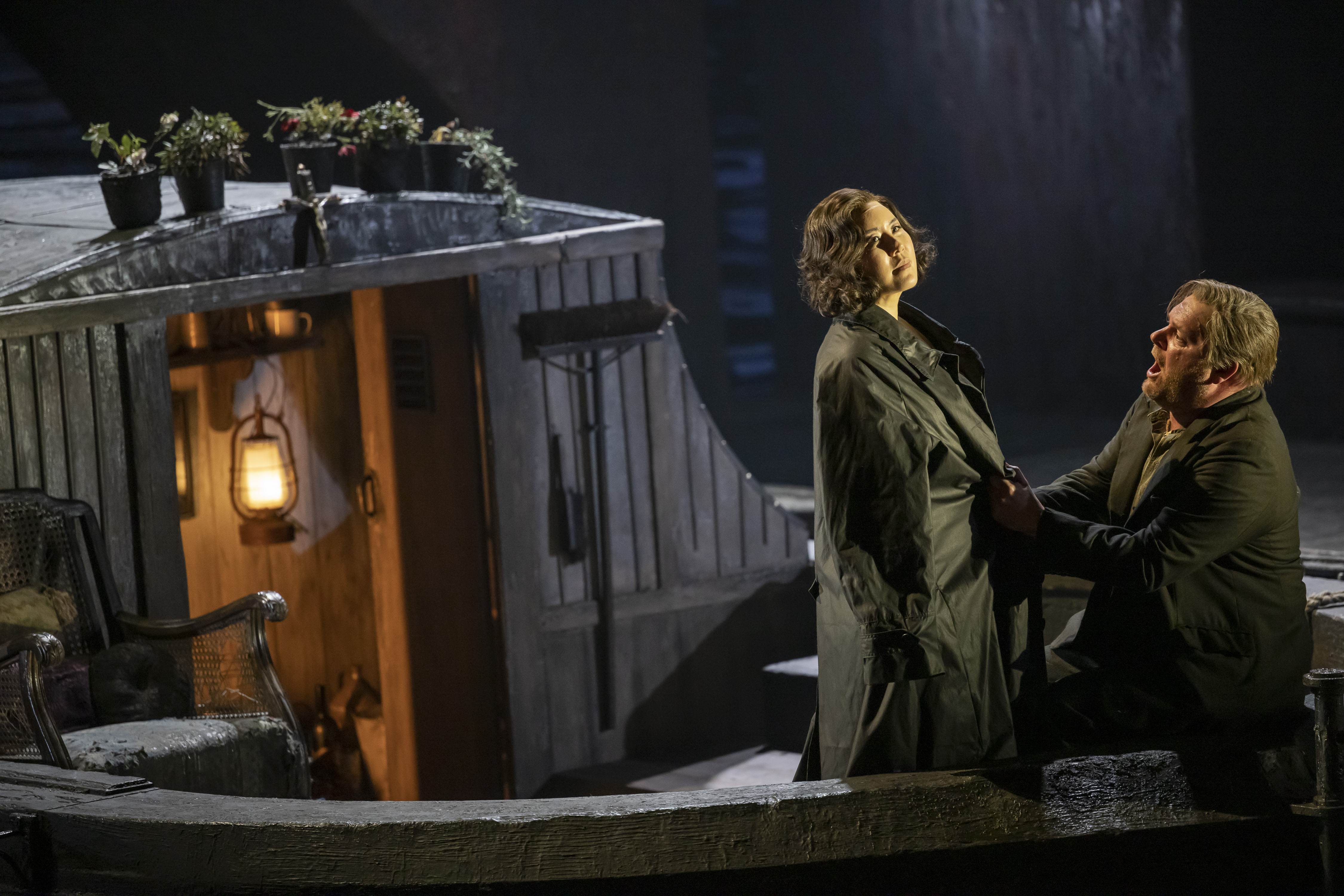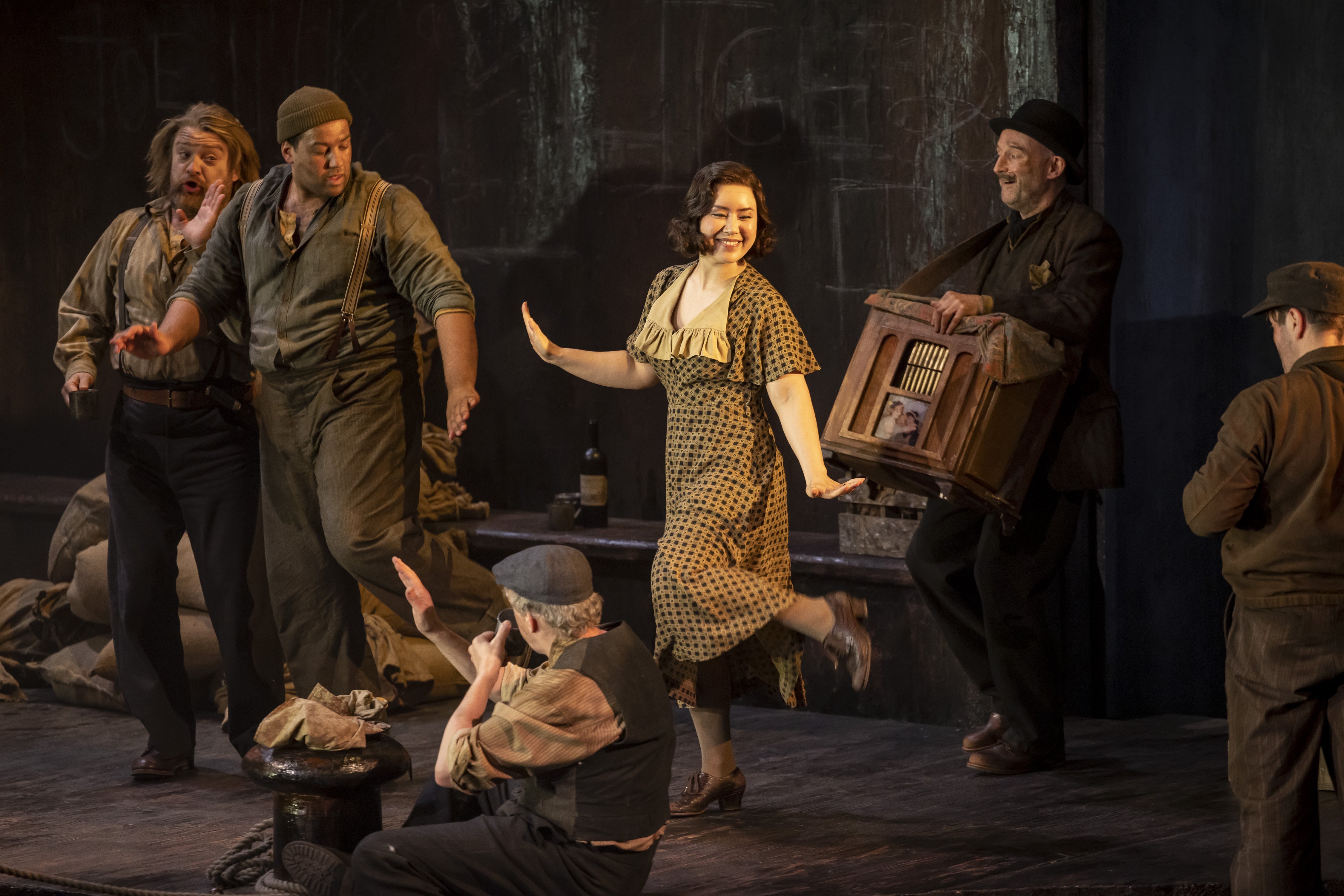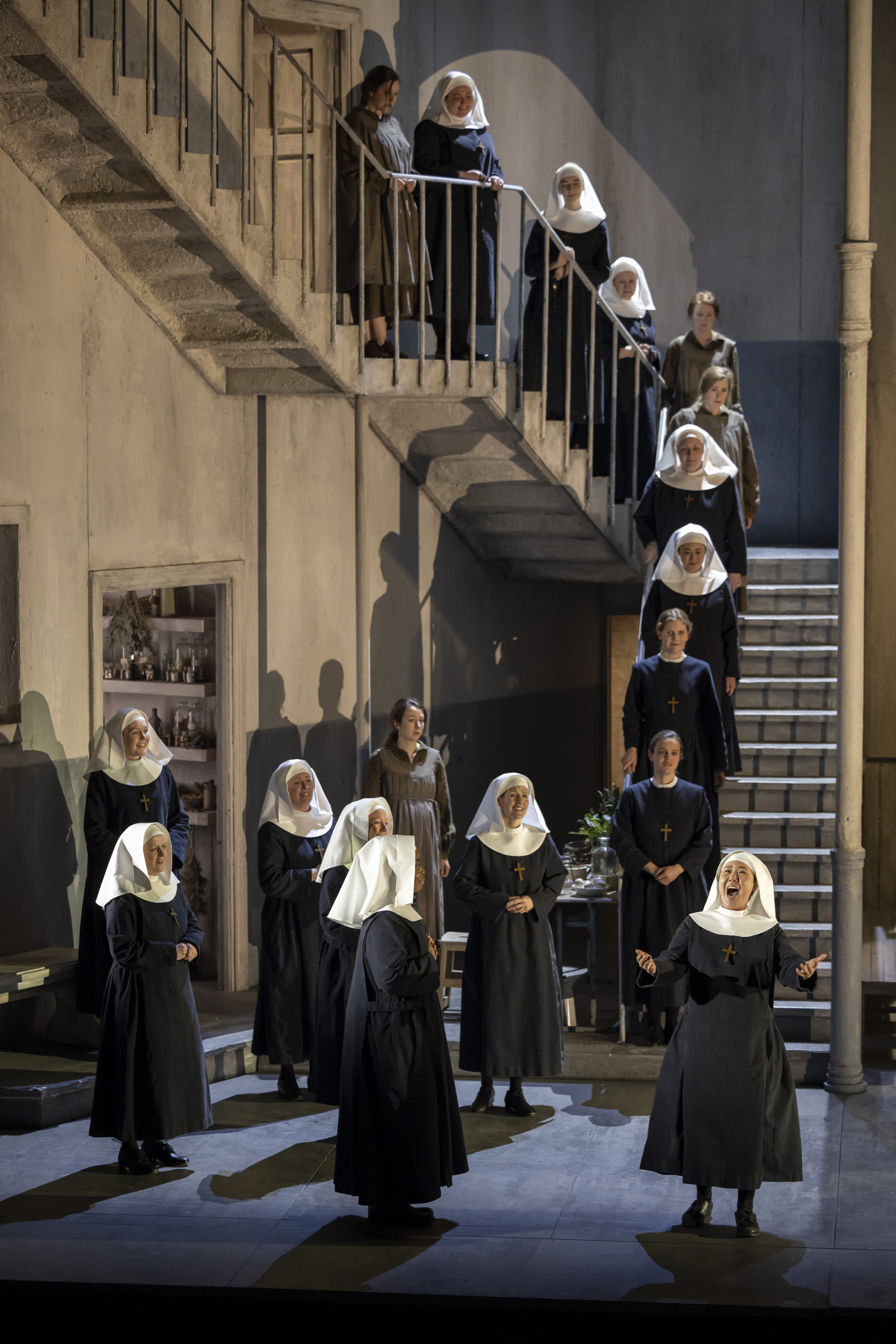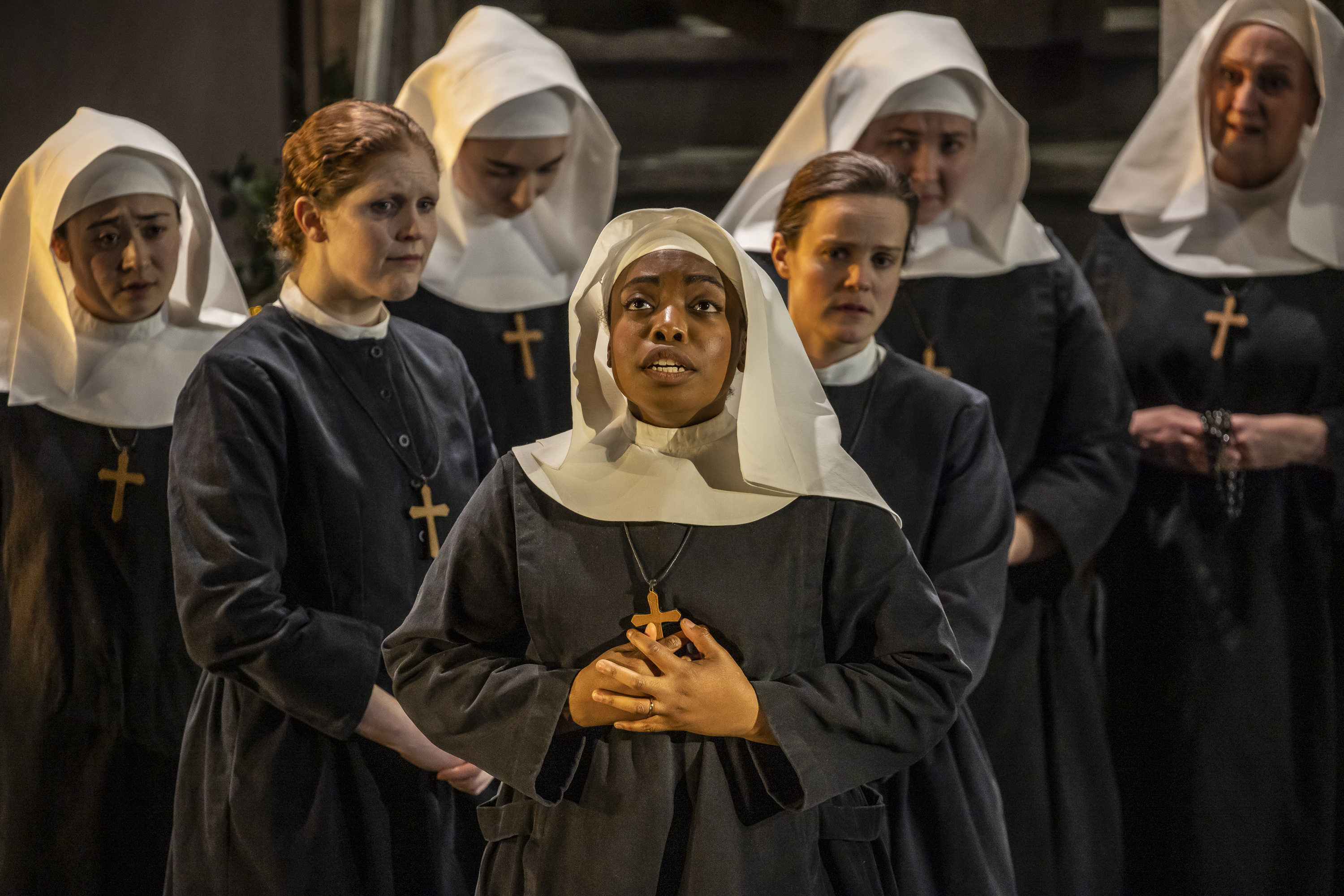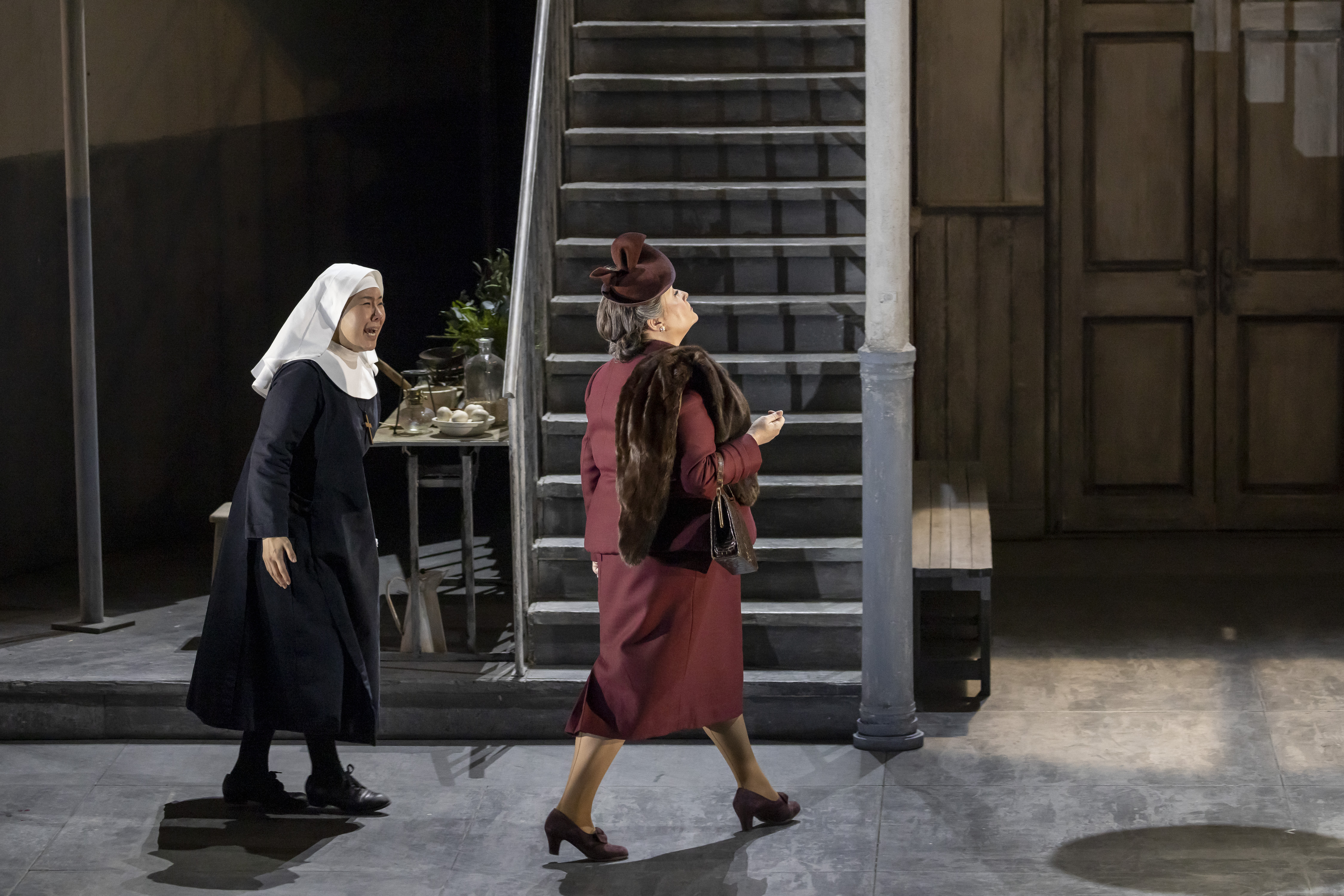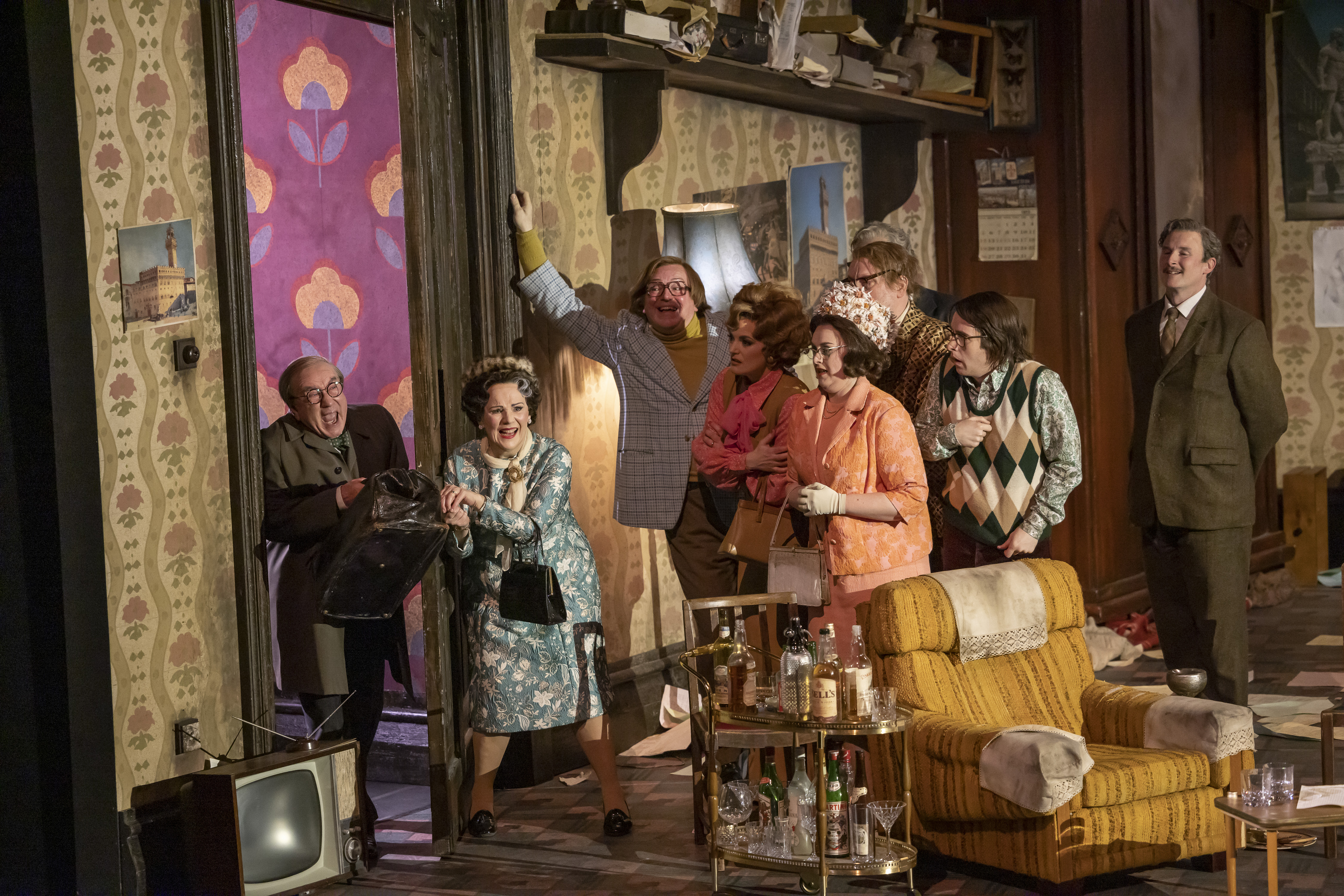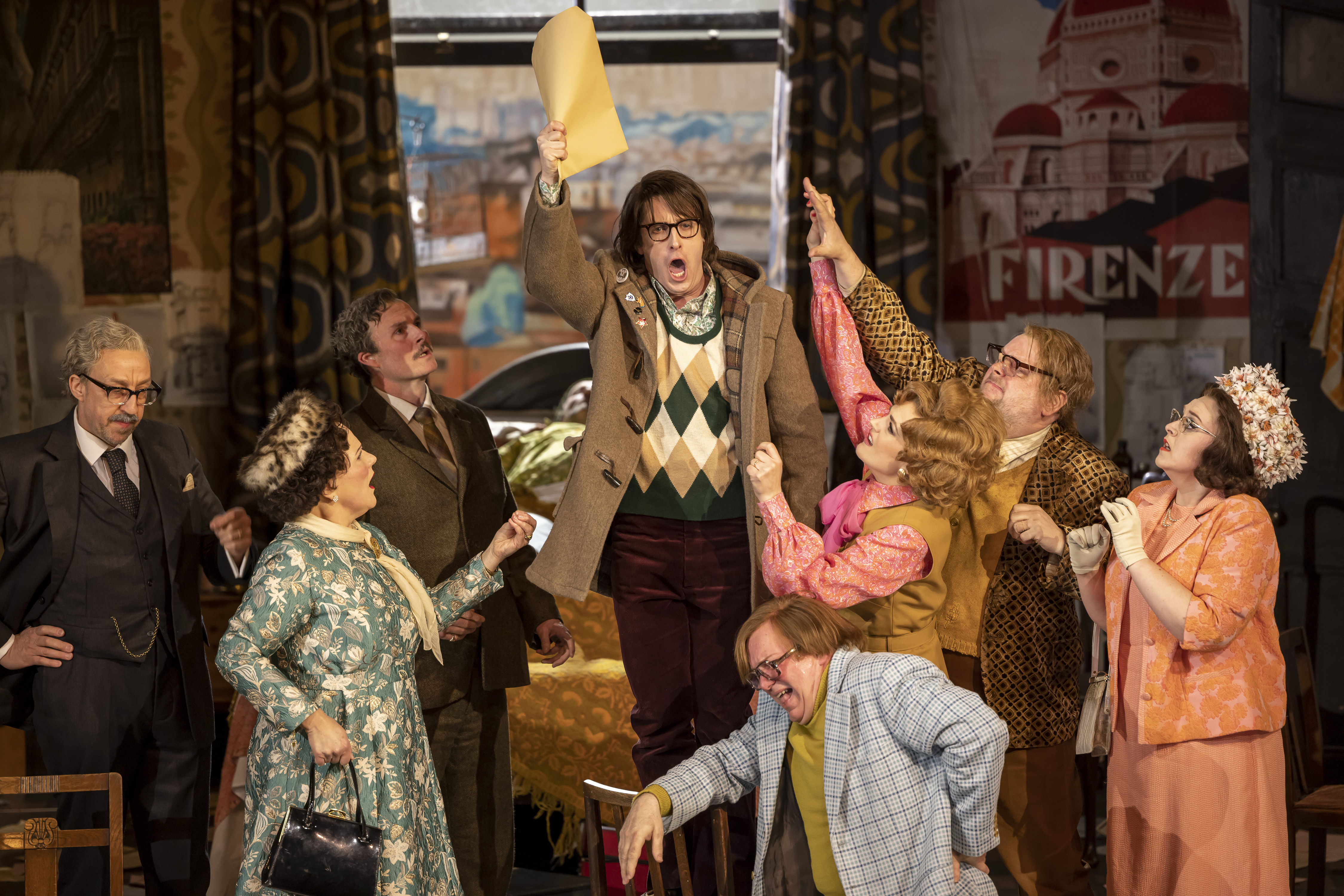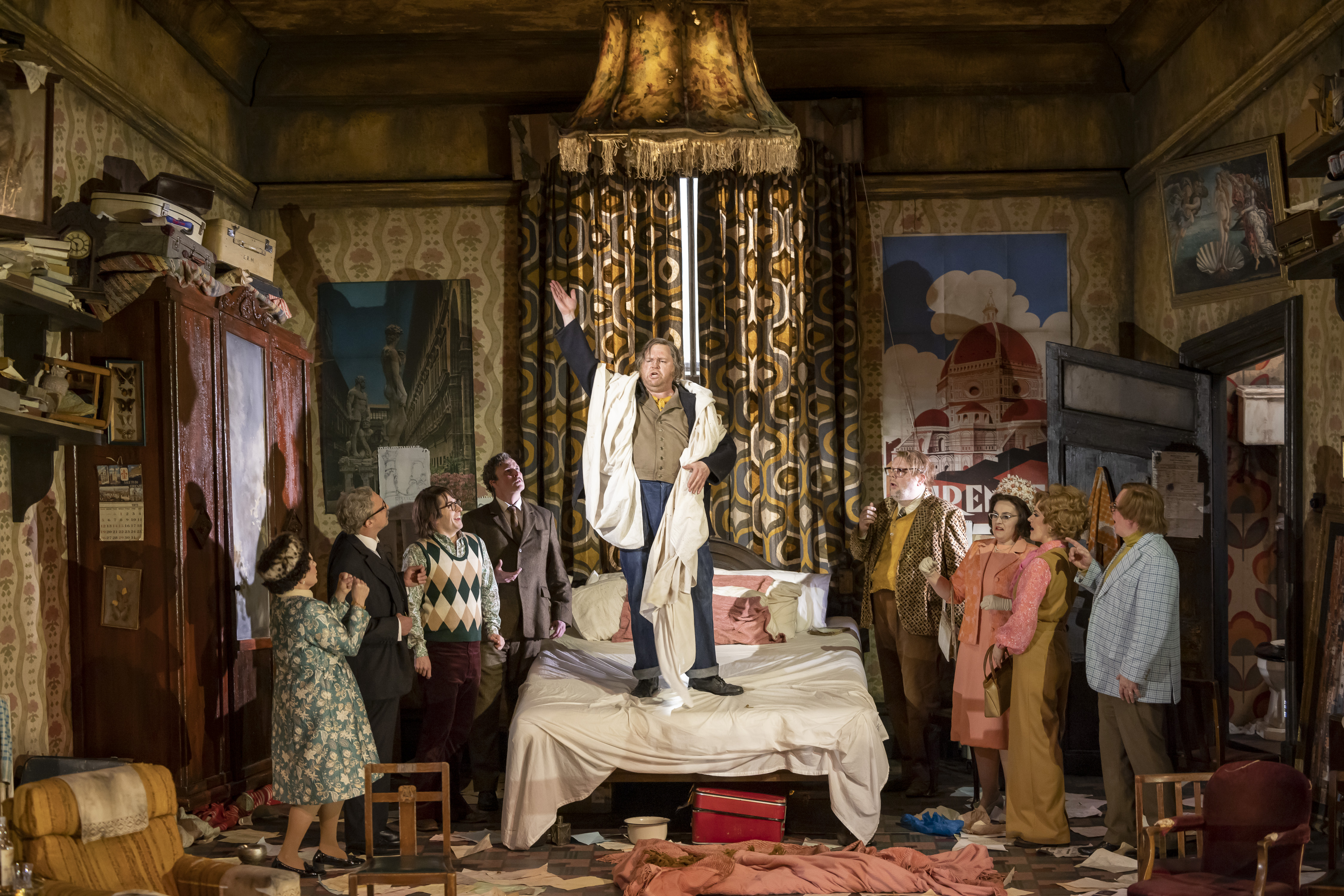 In rehearsals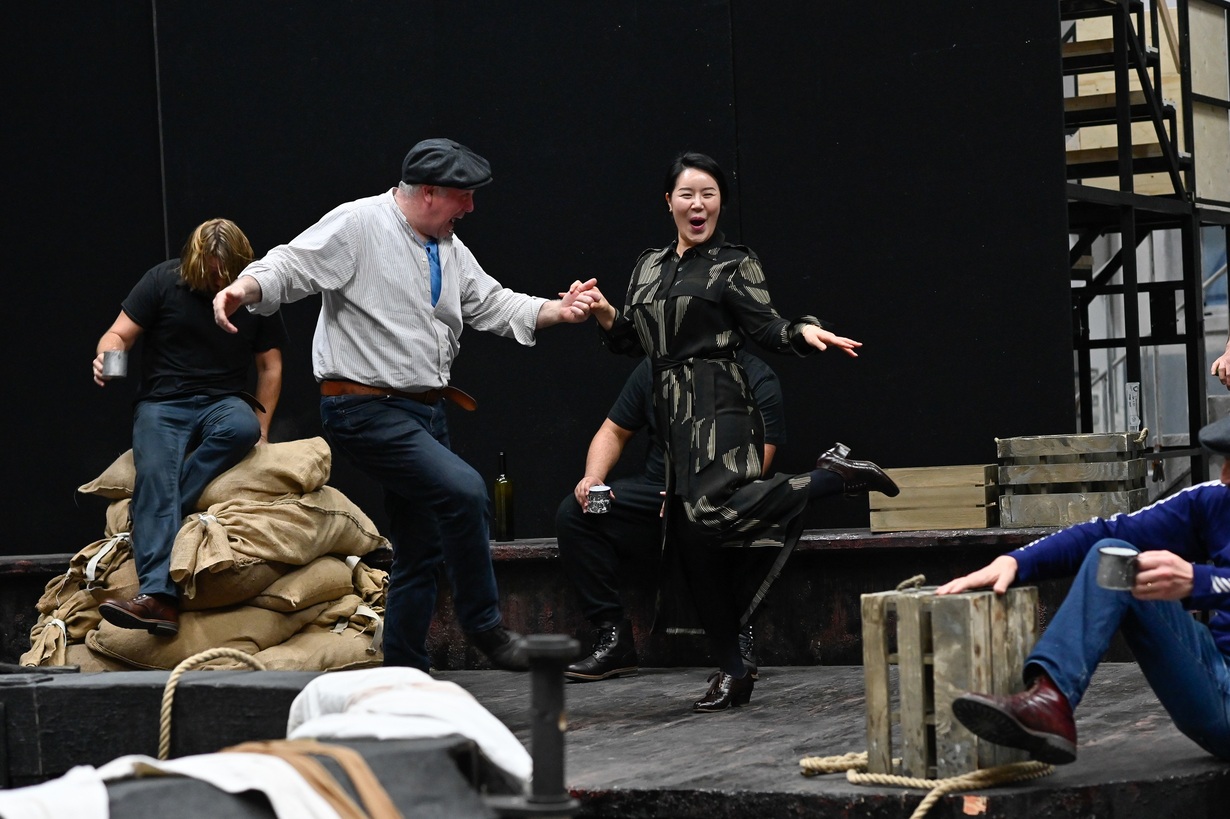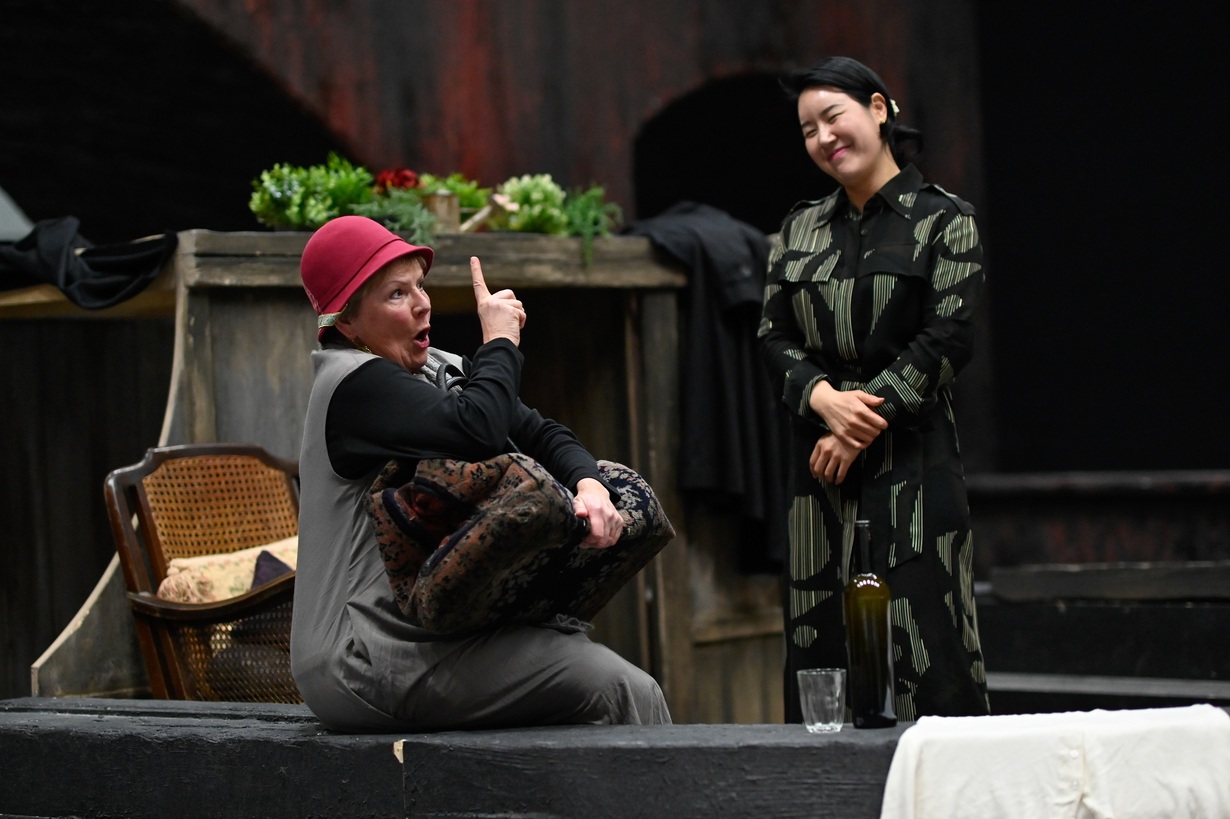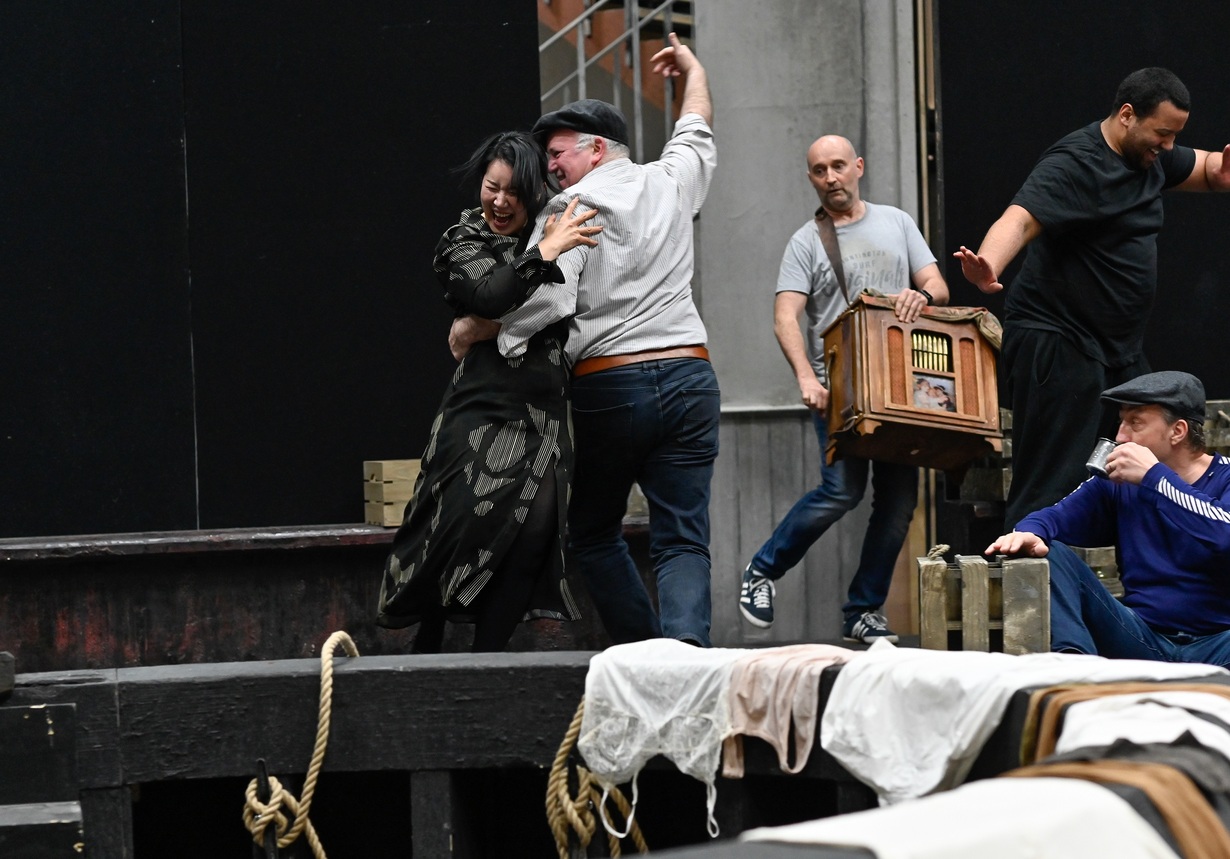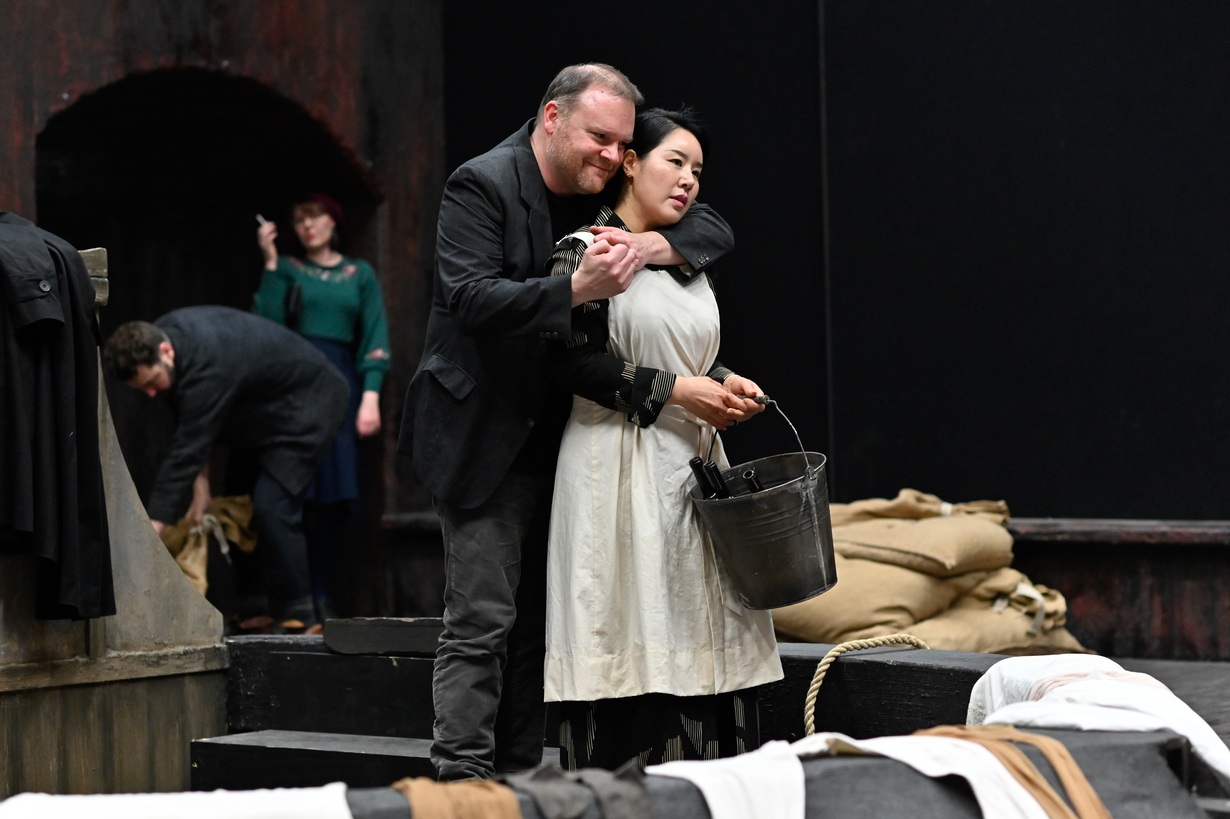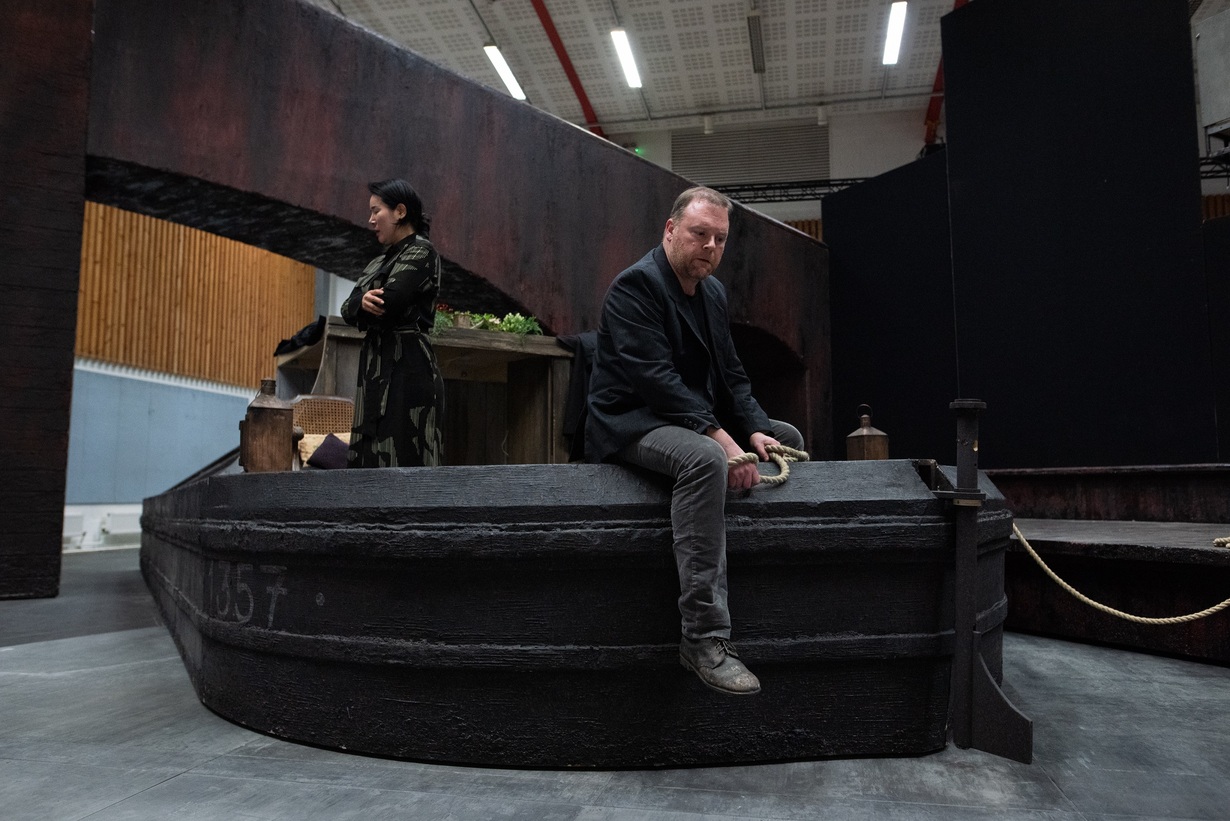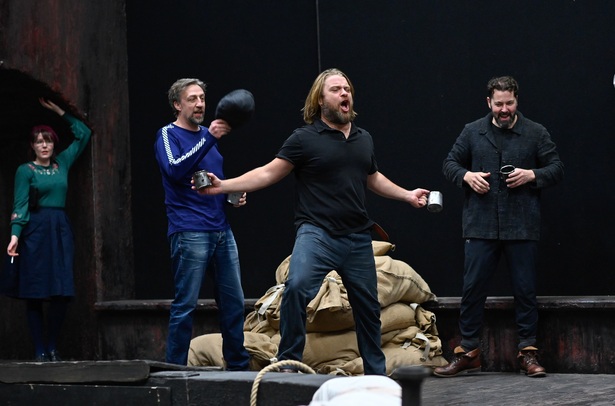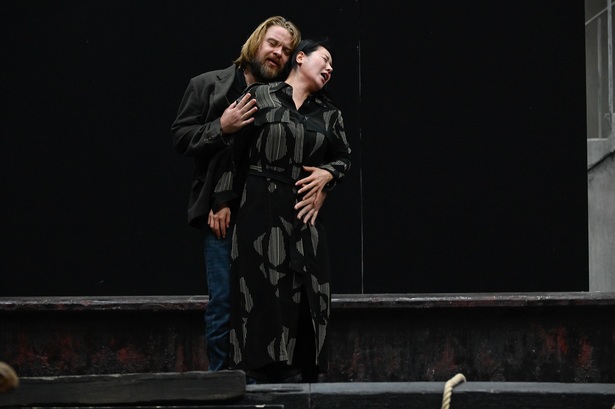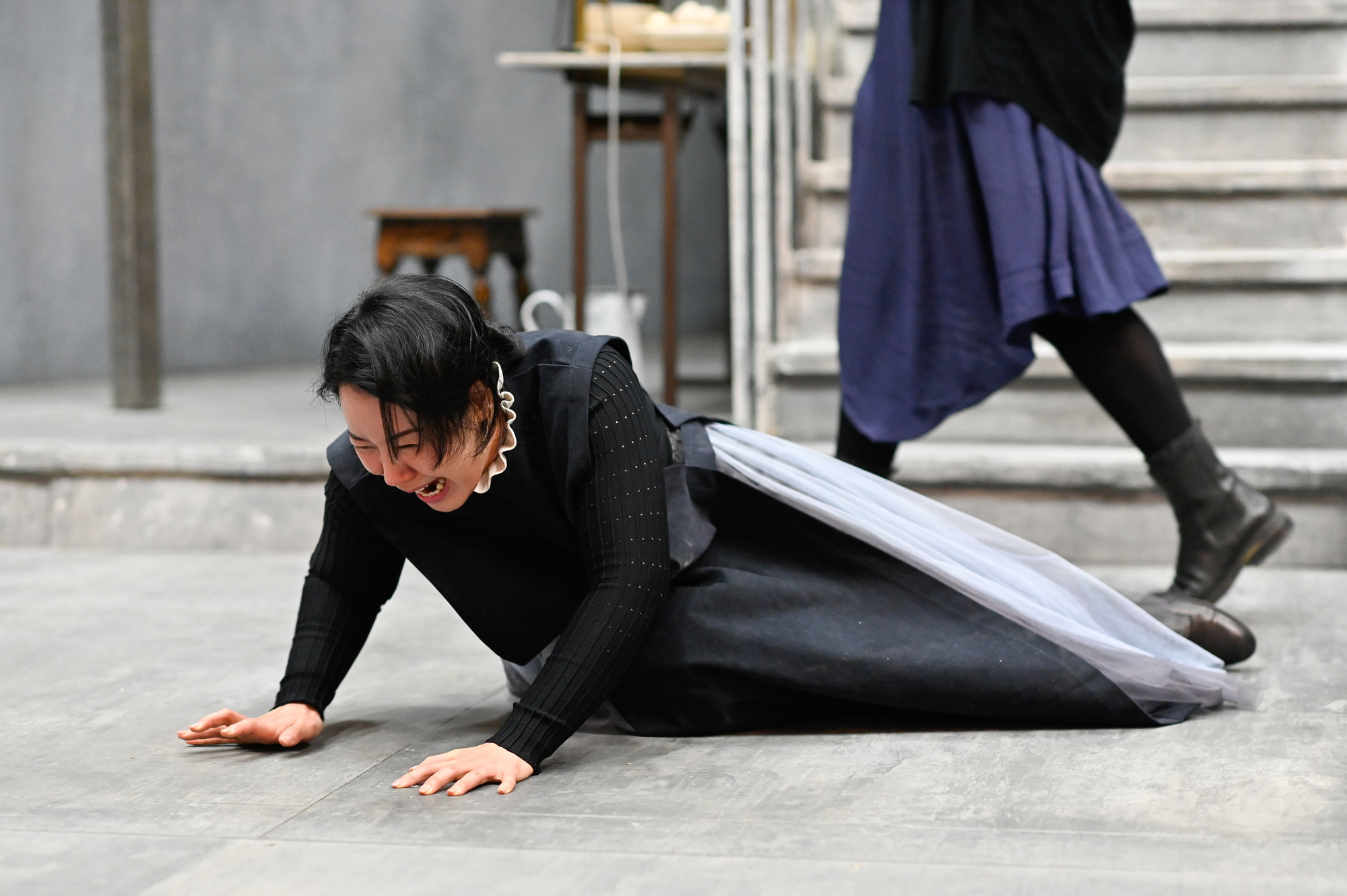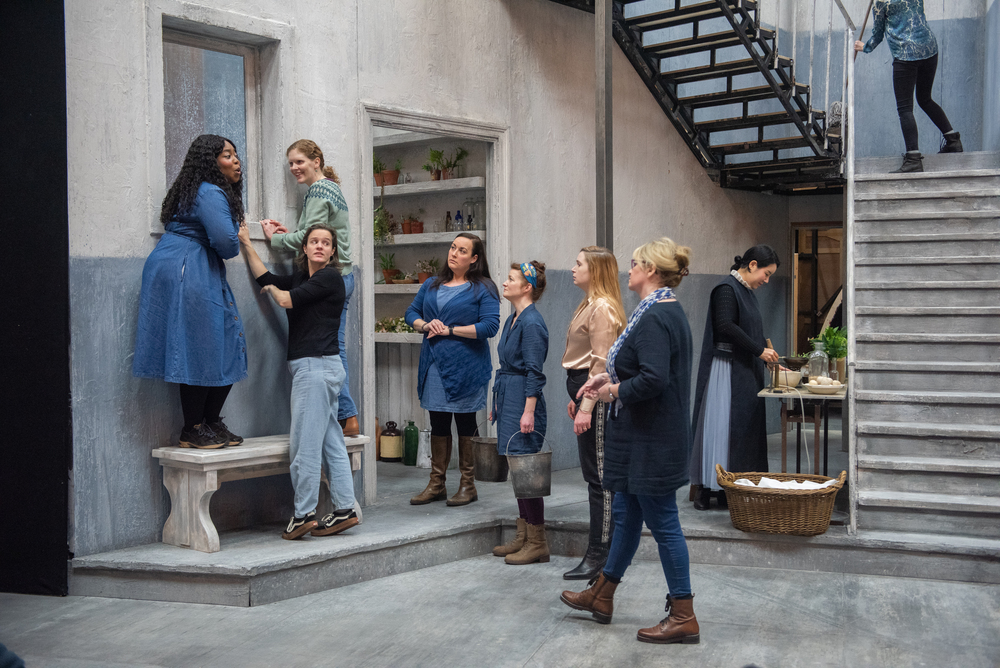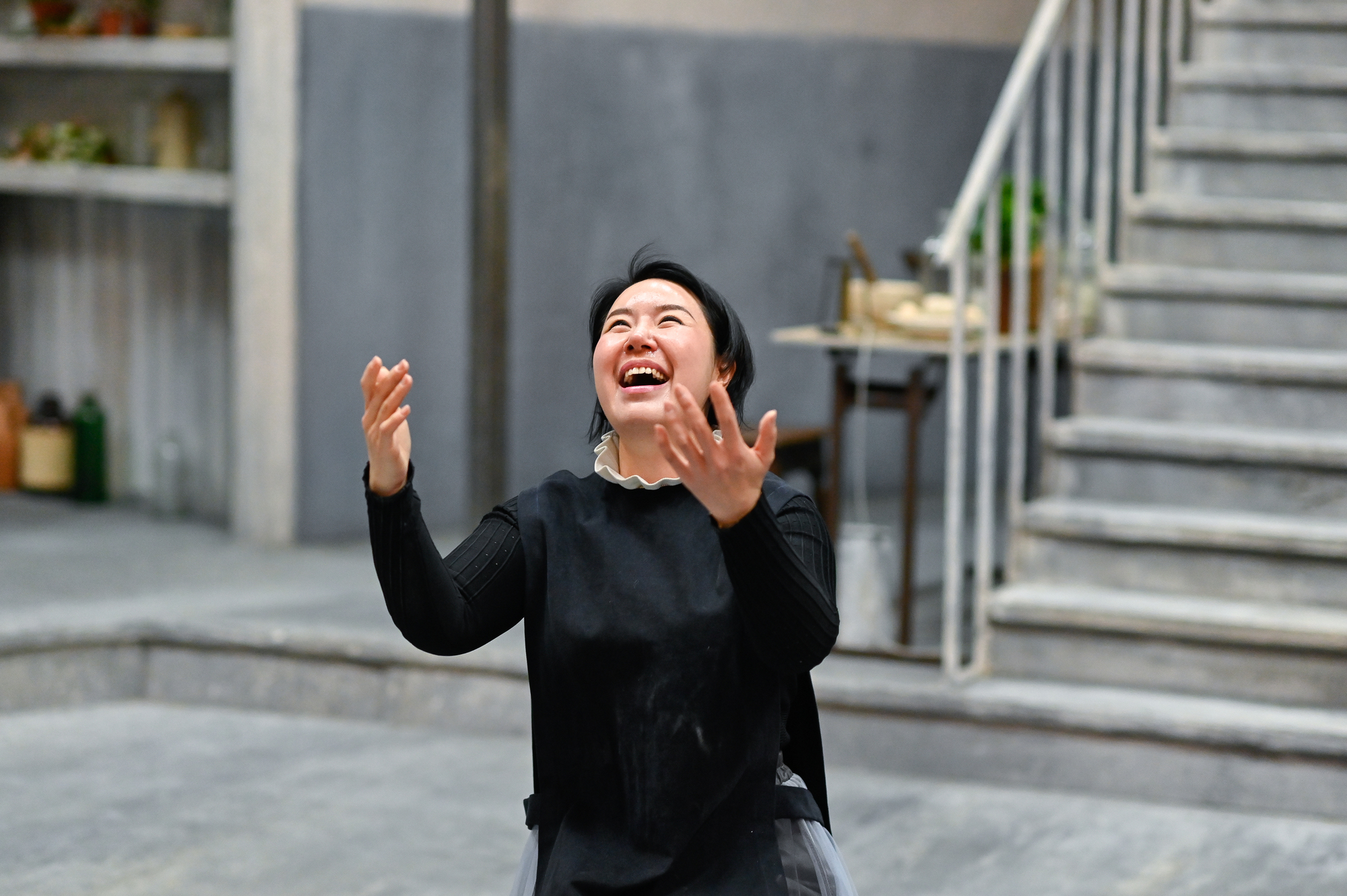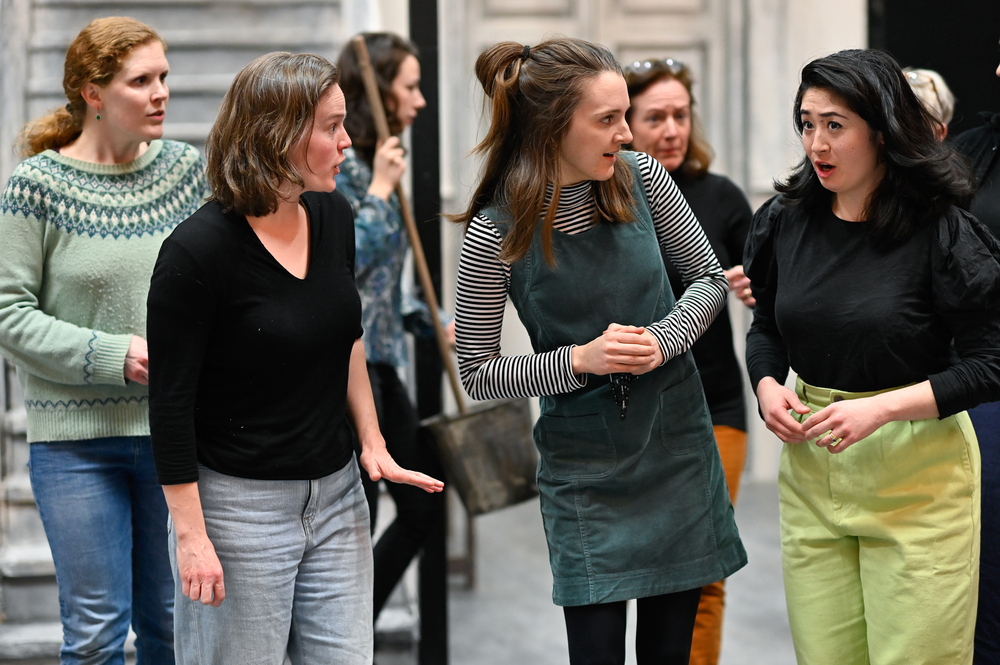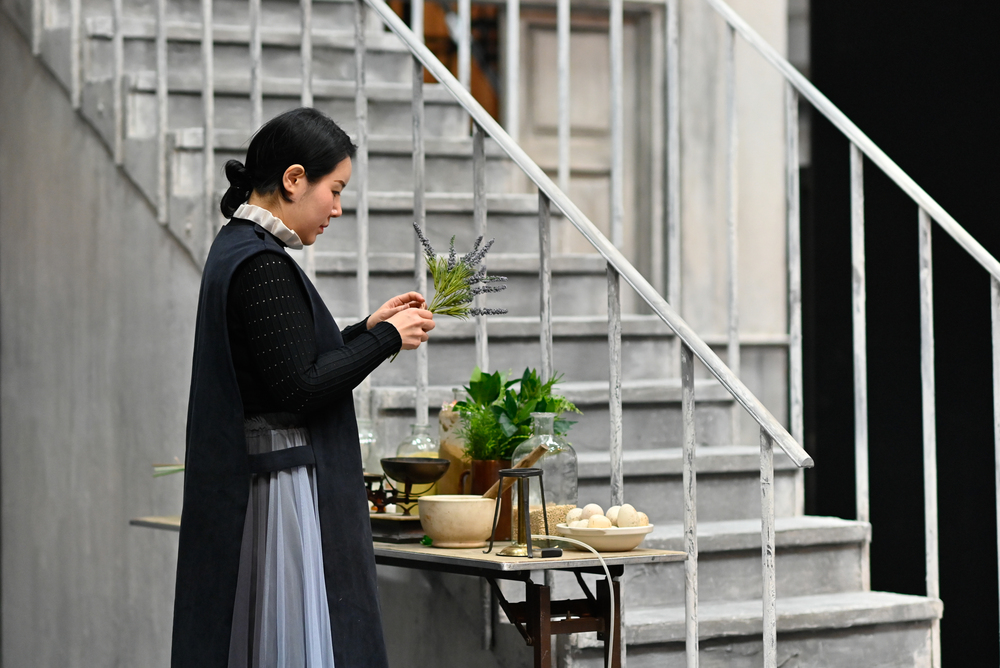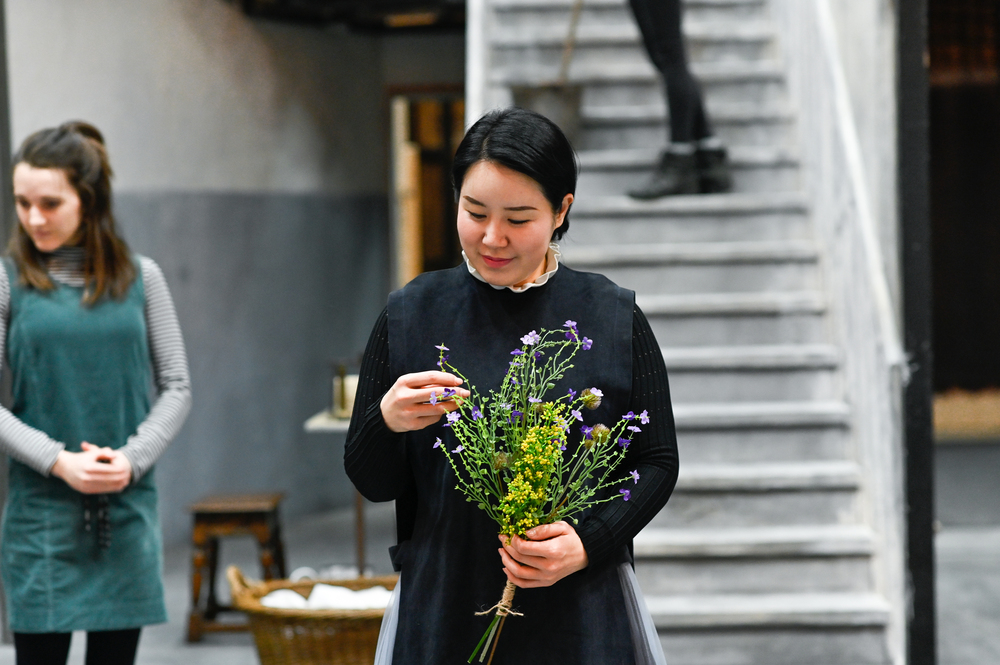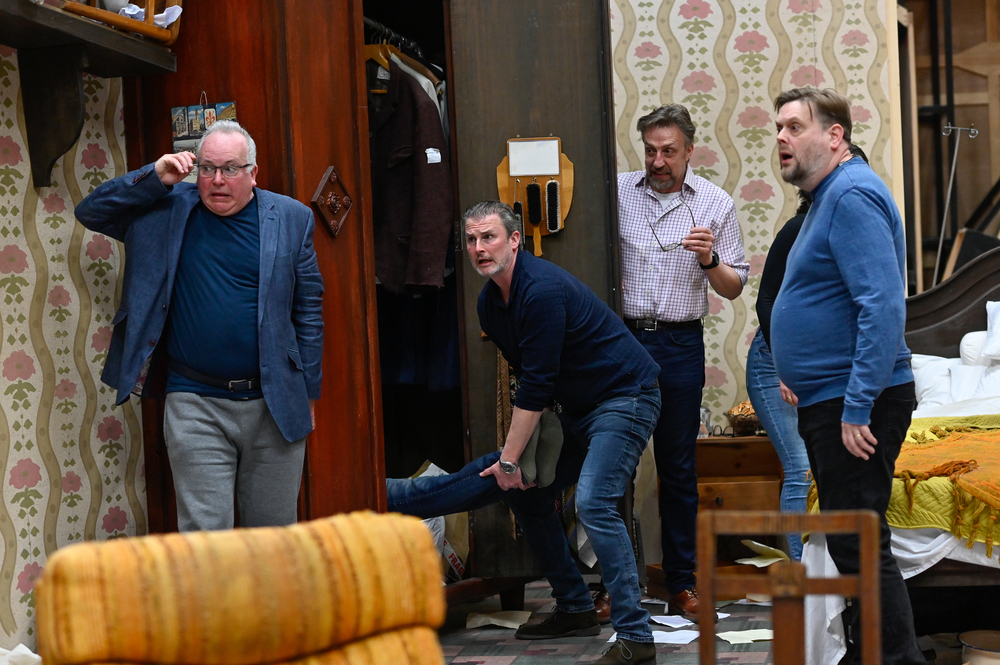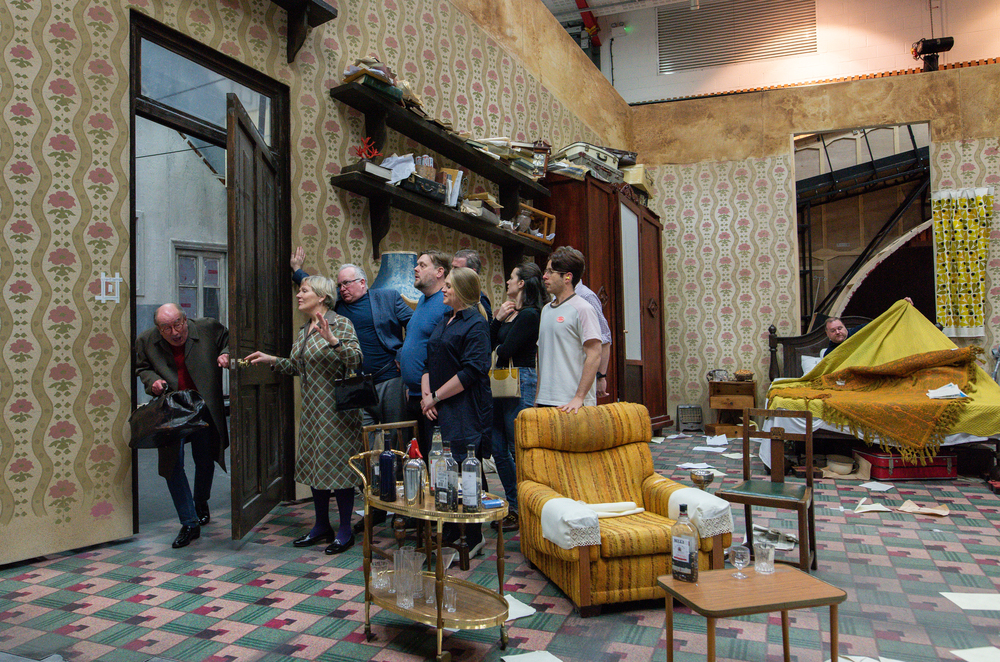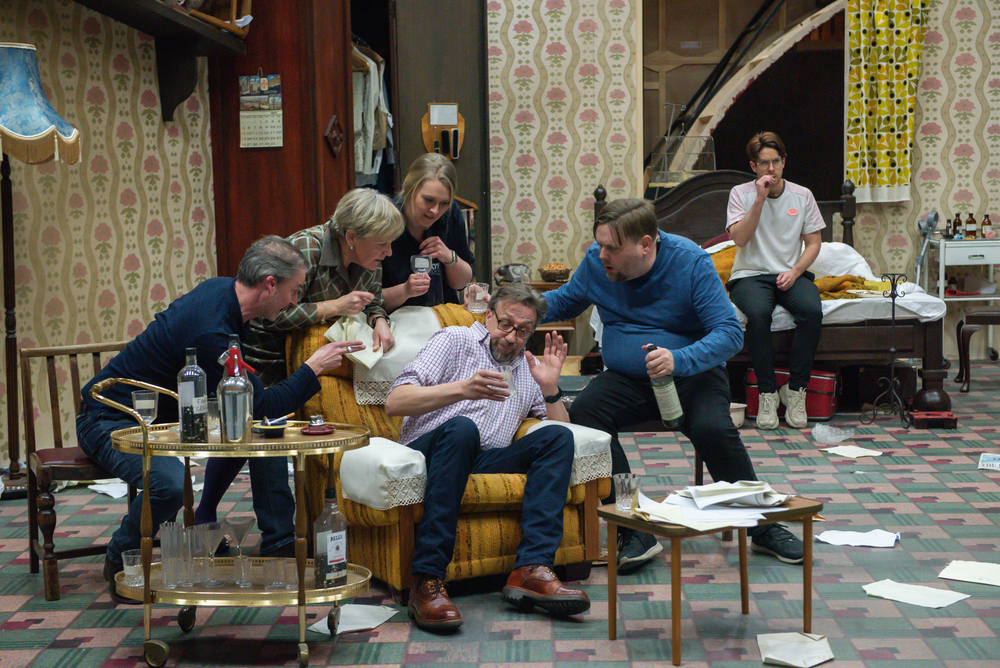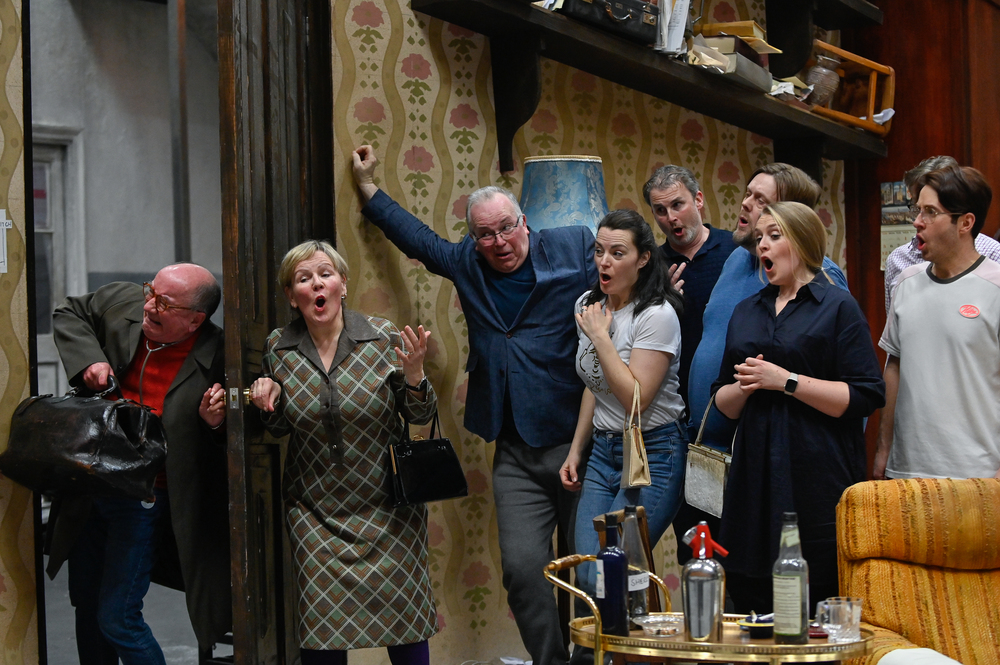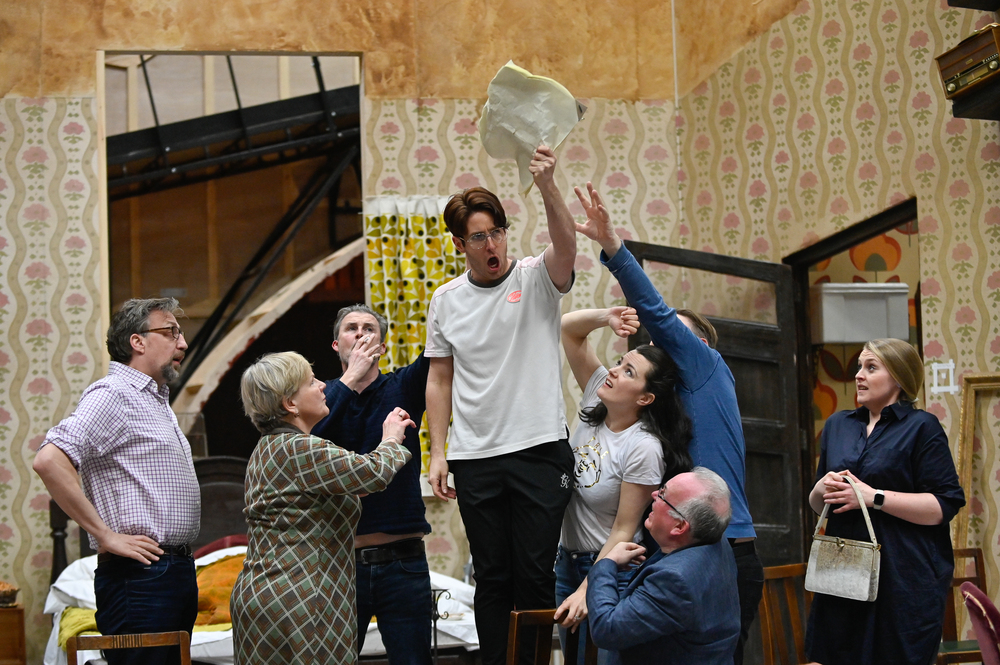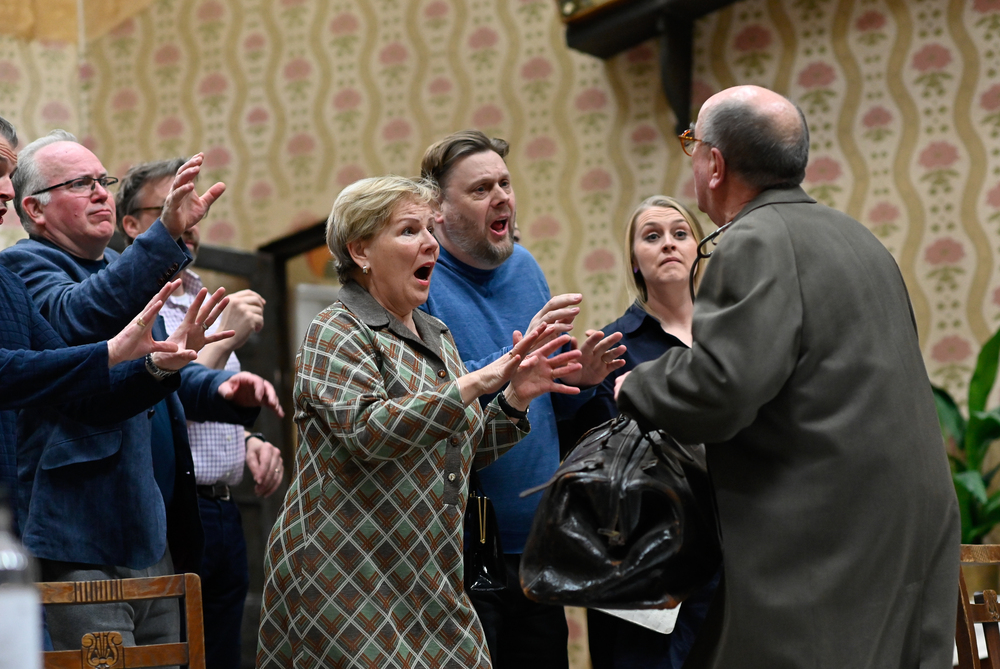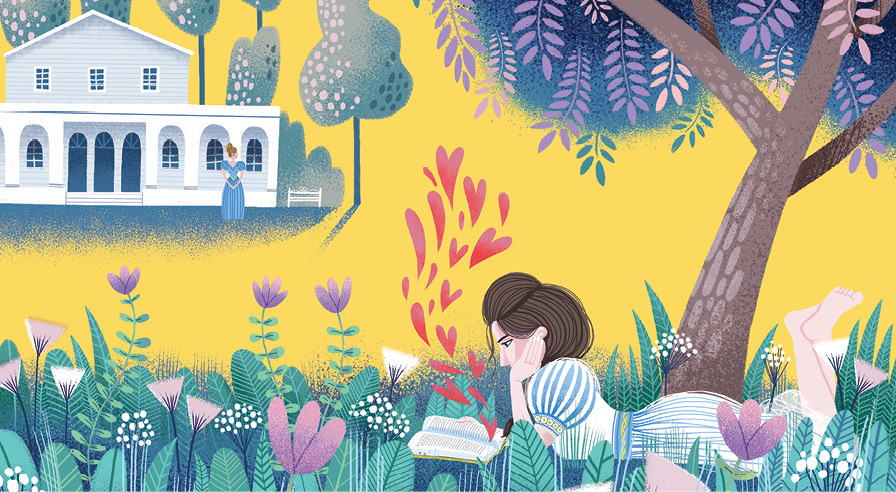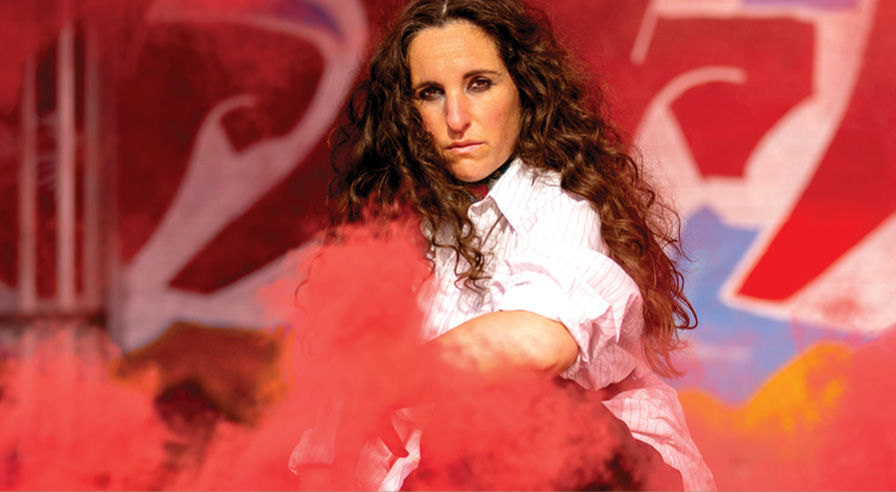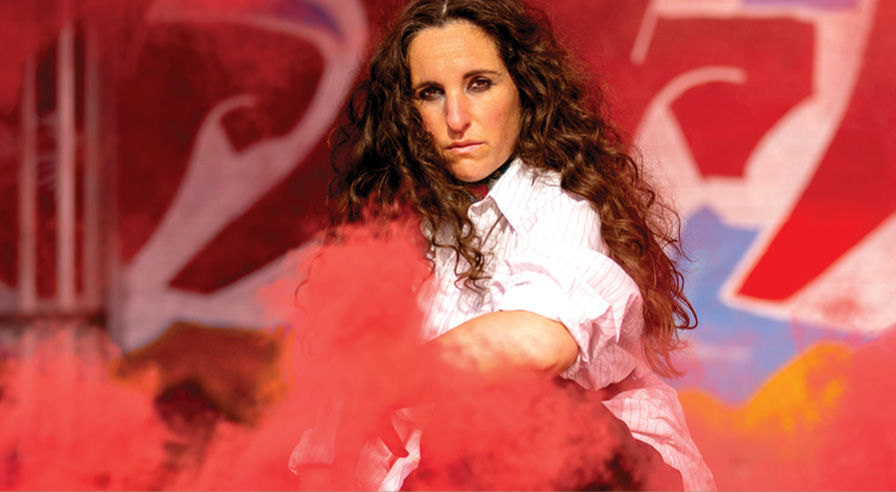 Access: Carmen
Access performance
Friday, 19 May - Friday, 16 June 2023